Outfit: Wardrobe classics
While I'm about to enjoy a wonderful breakfast at Hotel Miramonte in Bad Gastein, I wanted to share a new outfit post with you. When I was packing for our weekend hideaway yesterday I realized again how important it is to have some classics in your wardrobe that you can wear anywhere. No matter how much I love plissé skirts and cute dresses, and no matter how much fun it is to wear them, I always find myself going back to jeans and jumpers. With a few tricks a pair of jeans and a classic jumper can become not only the most comfortable, but also the most stylish outfit you can rock at (almost) any occasion.
Here are my personal tips when it comes to simple, yet stylish outfits:
Get yourself a really well fitting pair of jeans:
This does not mean it has to be an expensive pair of jeans, but it means the jeans have to fit you like a glove. No matter if you decide for a boyfriend cut, skinny jeans, or if you opt for a distressed version, just make sure you feel comfortable in them. If you have found the jeans brand that has "your cut", you'll probably keep going back to it forever. I'm still looking for "my jeans brand" myself, but personally Zara's mid-rise skinny jeans are one of my favorites. I also have some pairs of 7 for all mankind which I love a lot and I heard that J.Brand is supposed to be really good. Good old Levi's is also always a good hint when it comes to a great piece of denim.
Treat yourself to a timeless jumper:
Up until a couple of years ago, I've always had the same problem once winter started: Find a nice jumper. The ones I had from the year before were usually out of shape or totally fuzzy, or I just didn't like them anymore because they were not "trendy".  At some point I was just sick of buying new jumpers every season and decided to rather invest in one or two really nice ones, instead of getting 5 cheap ones. I can highly recommend this approach – you won't only have more closet space (those fluffy sweaters take up so much space, right!?) but you'll also feel the difference of quality. While most cheap sweaters are made of some synthetic materials that make you sweat, a classic jumper will keep you warm, make you look put together and eventually will make you happy so much longer. A great way of shopping jumpers is just waiting until Sale starts right after Christmas. You can score classic cut wool or cashmere sweaters in any color on sale, which will most definitely not go out of style next year or anytime soon.
The details make the outfit:
No matter if you're totally into hats like me, or if you love wearing colorful boots – add your personal touch to a basic jeans X  sweater outfit by playing around with details. An outfit like this is easily styled in many different ways. Add a leather jacket and hat to wear it for a brunch with your friends; add black boots, red lipstick and a simple black coat to wear it for a date; or wear sneakers and a big scarf with it to run errands. The possibilities are endless and you'll always look put together. To me, investing in good basics and classics is the key to creating a timeless and yet stylish wardrobe.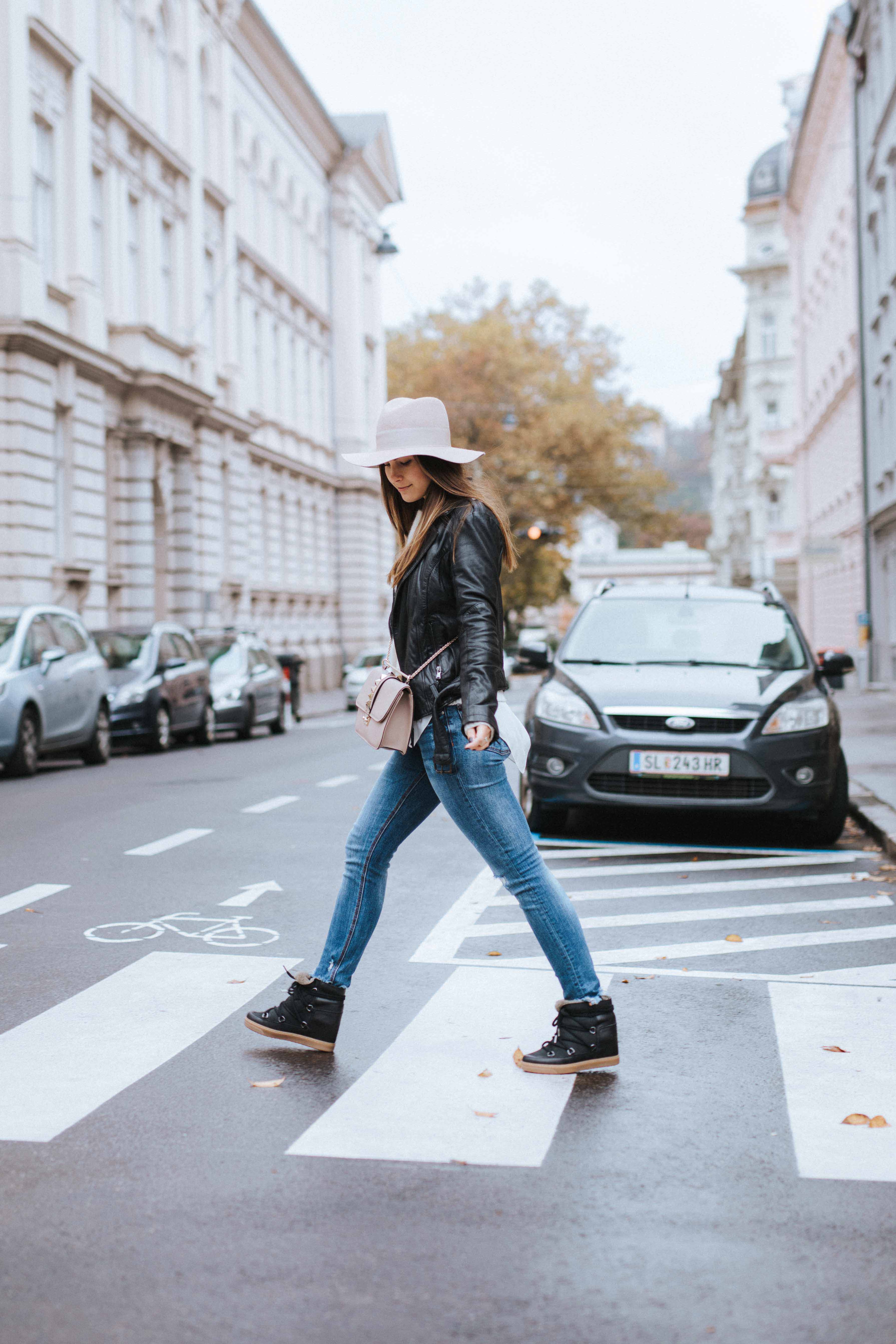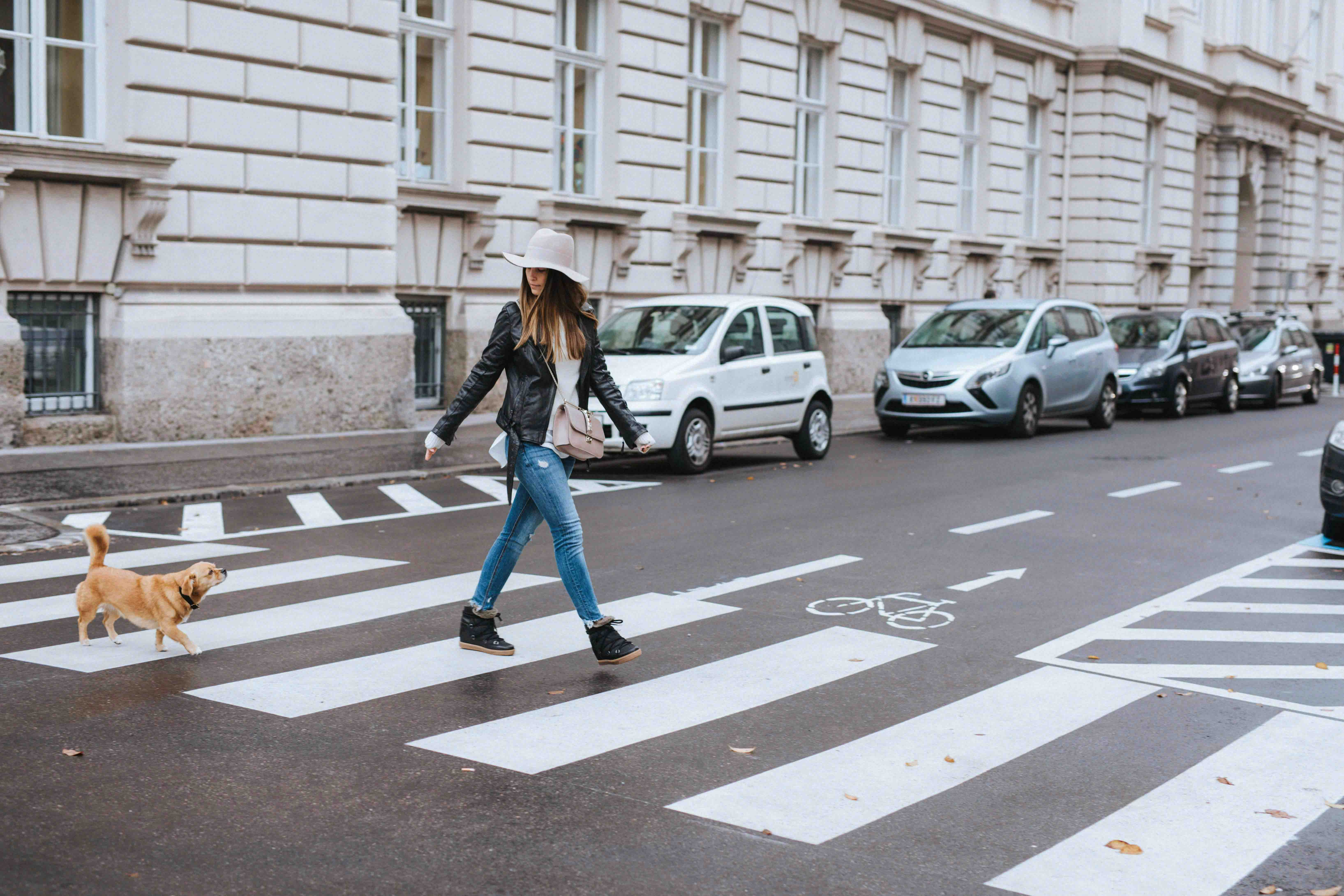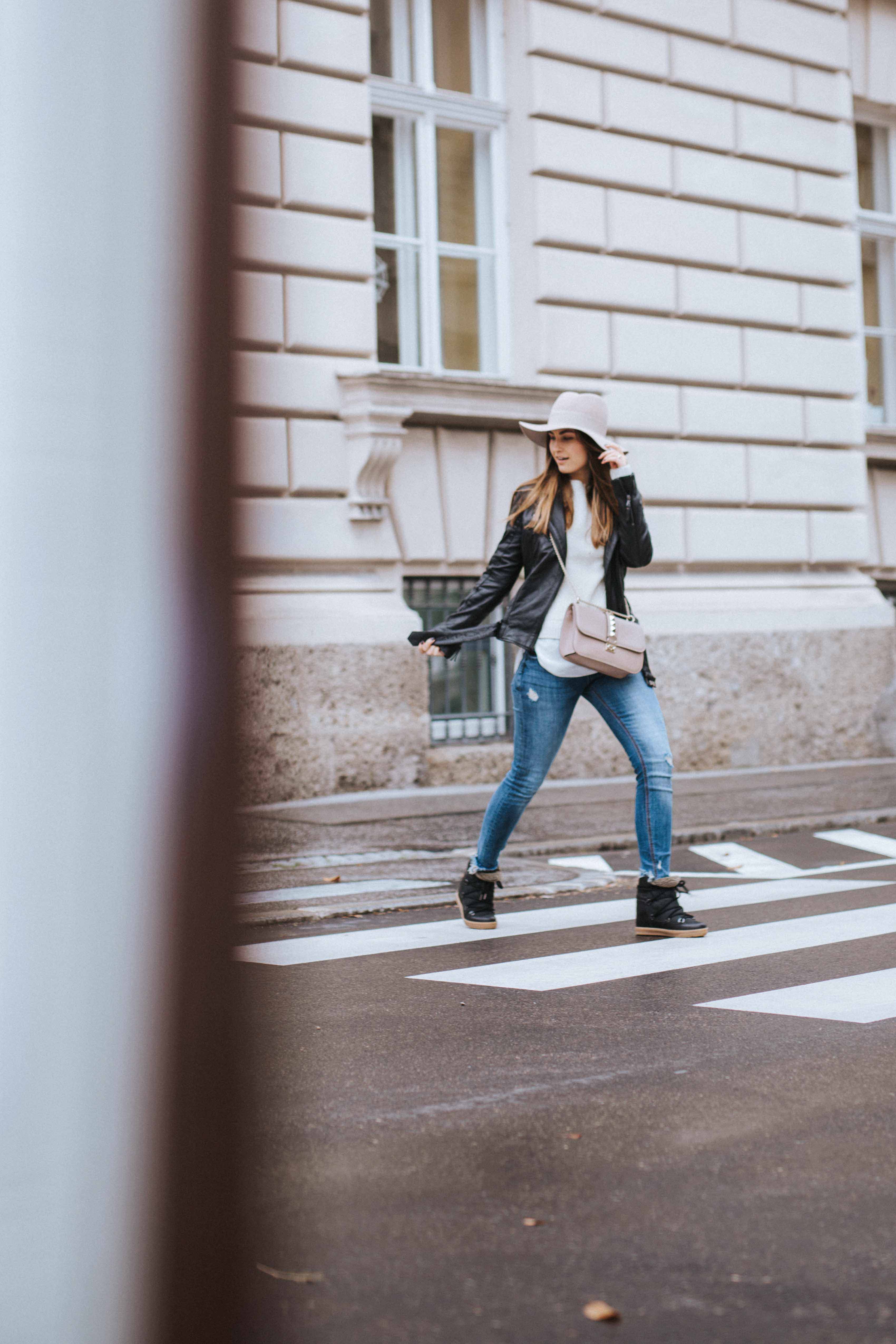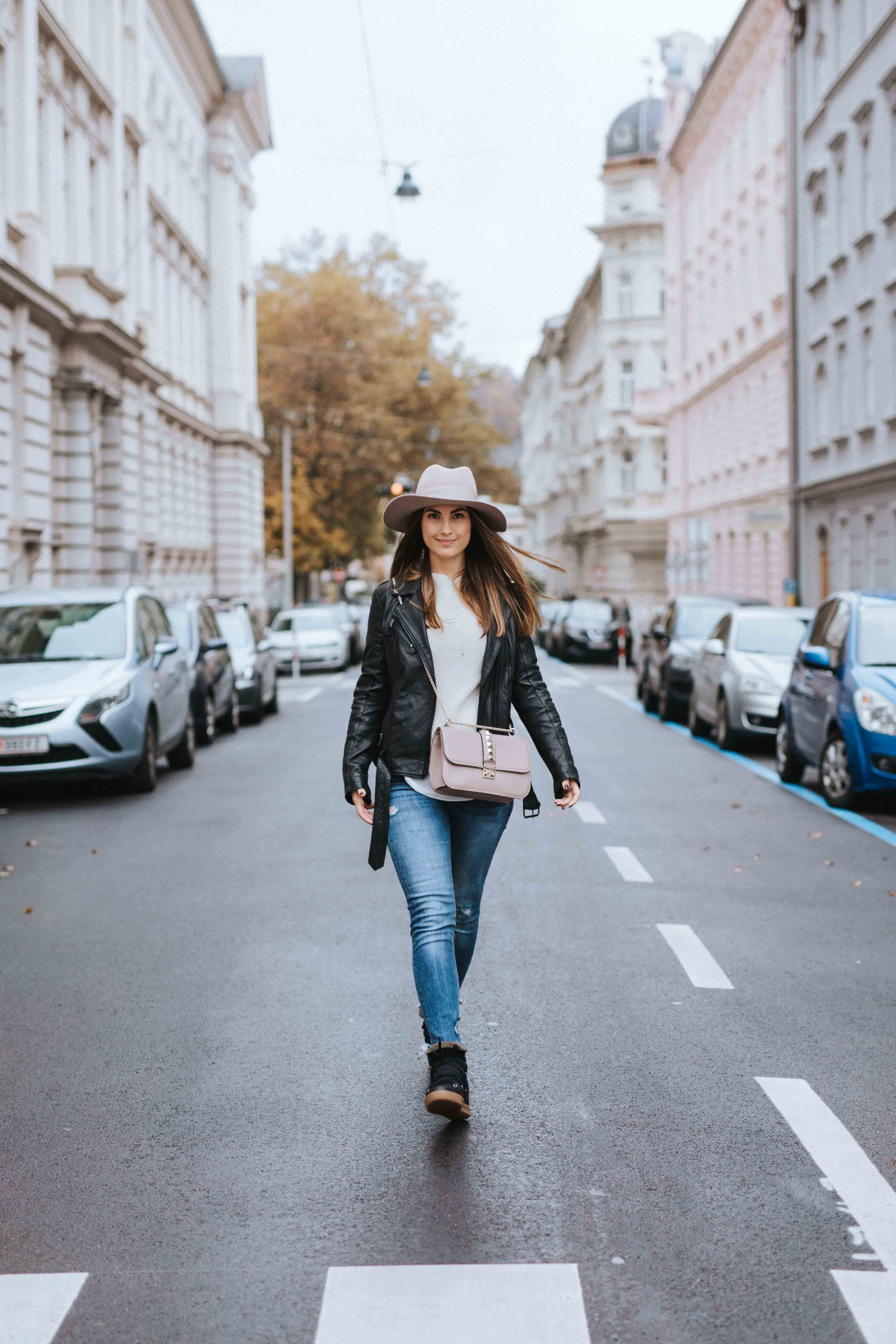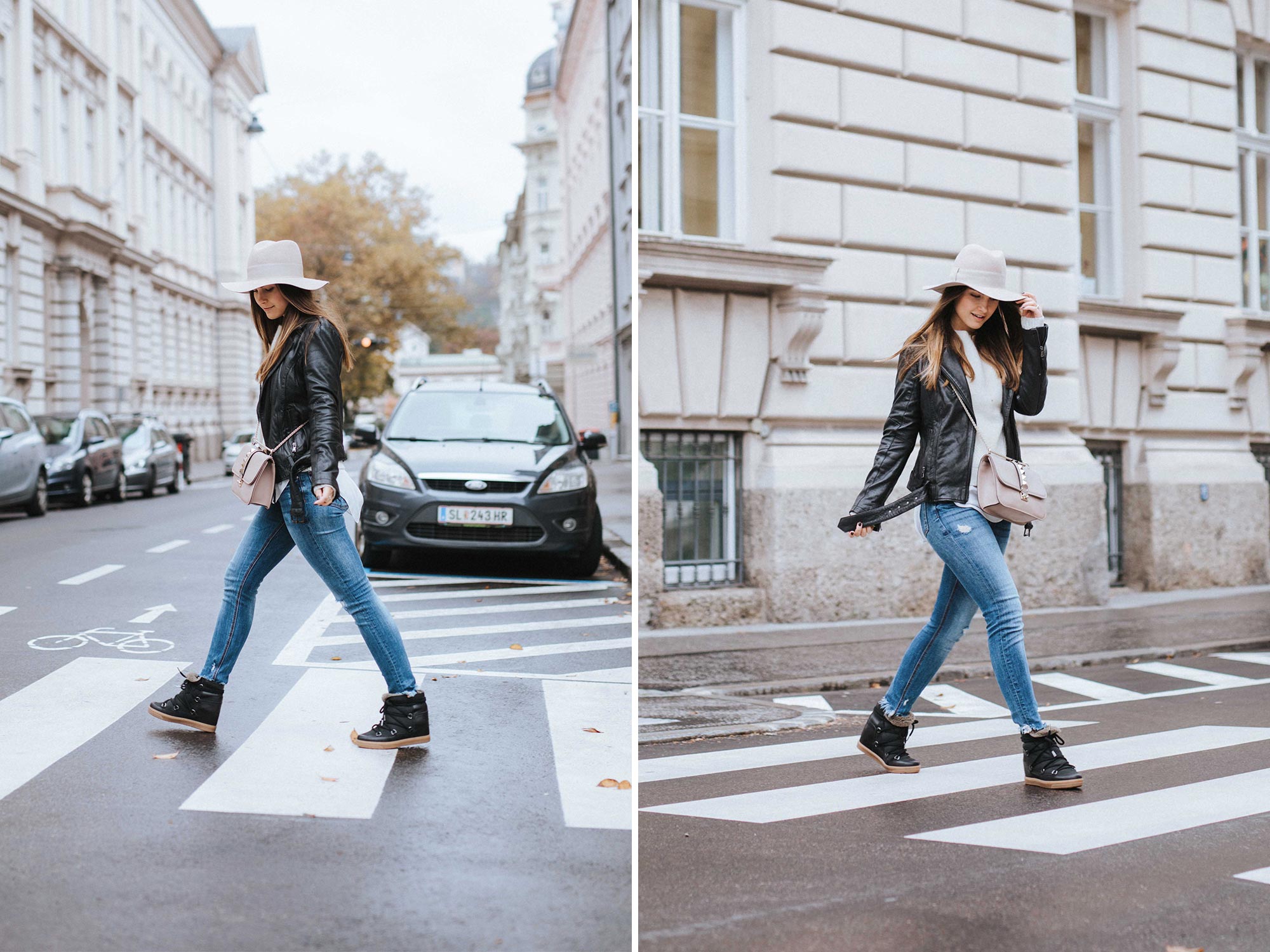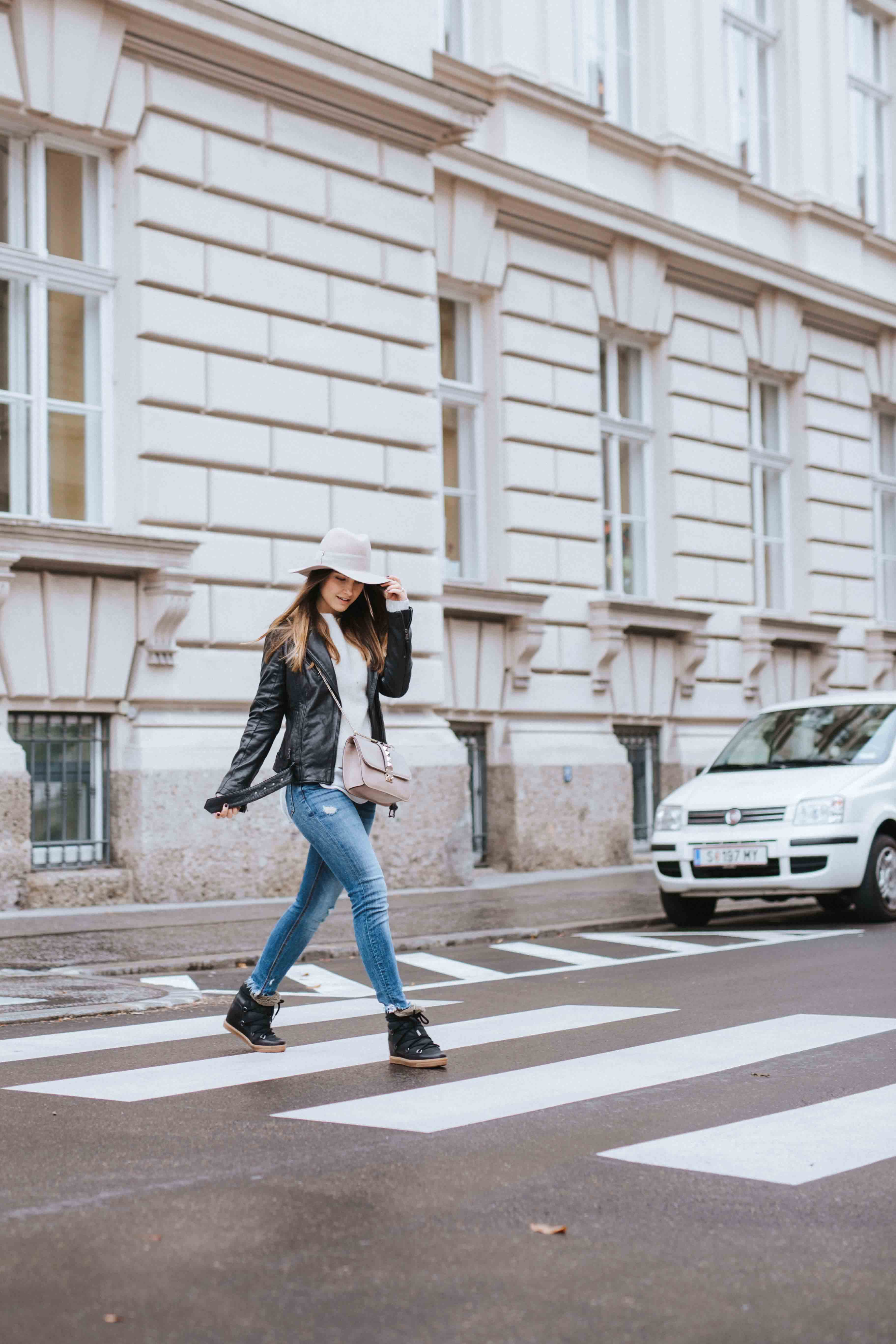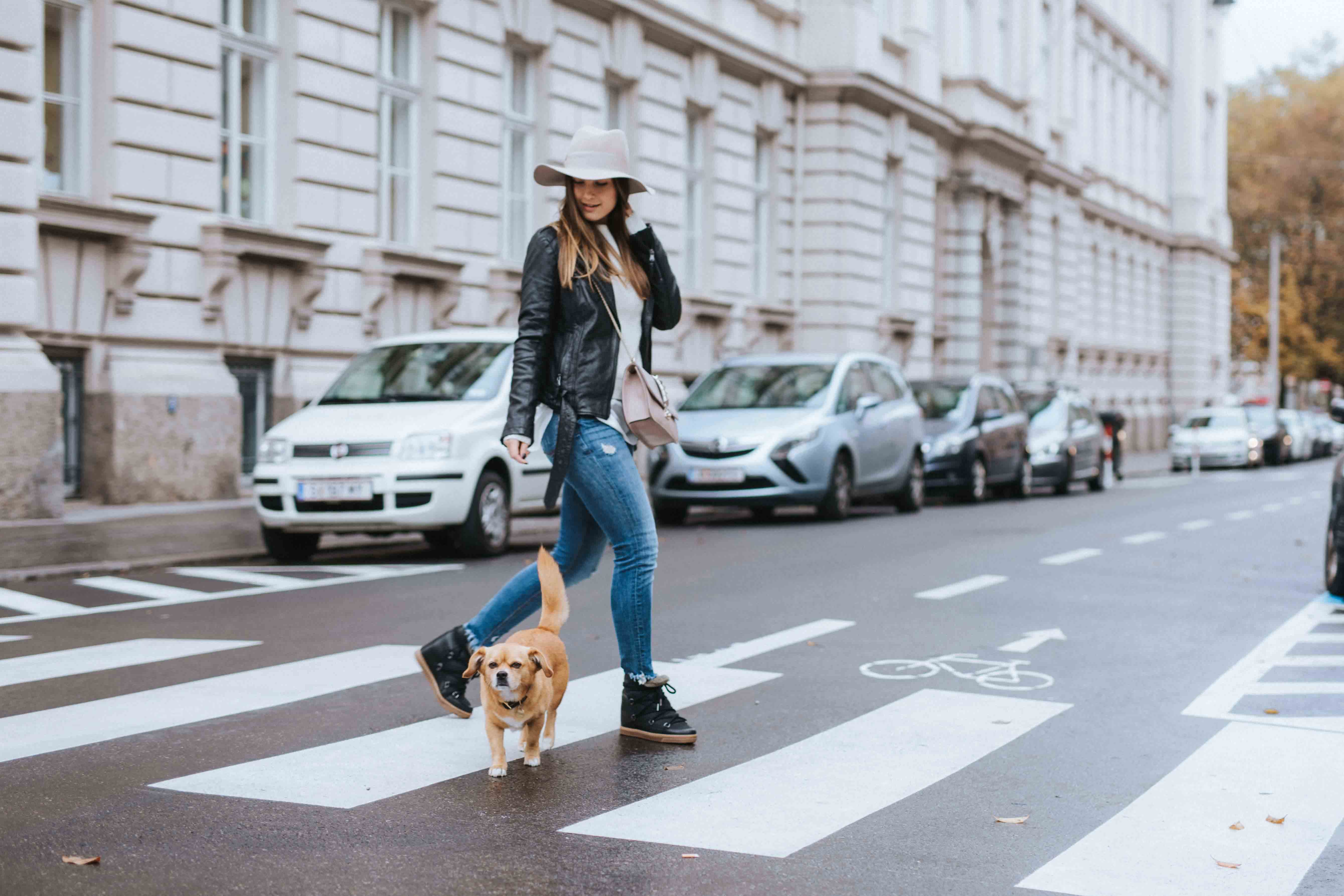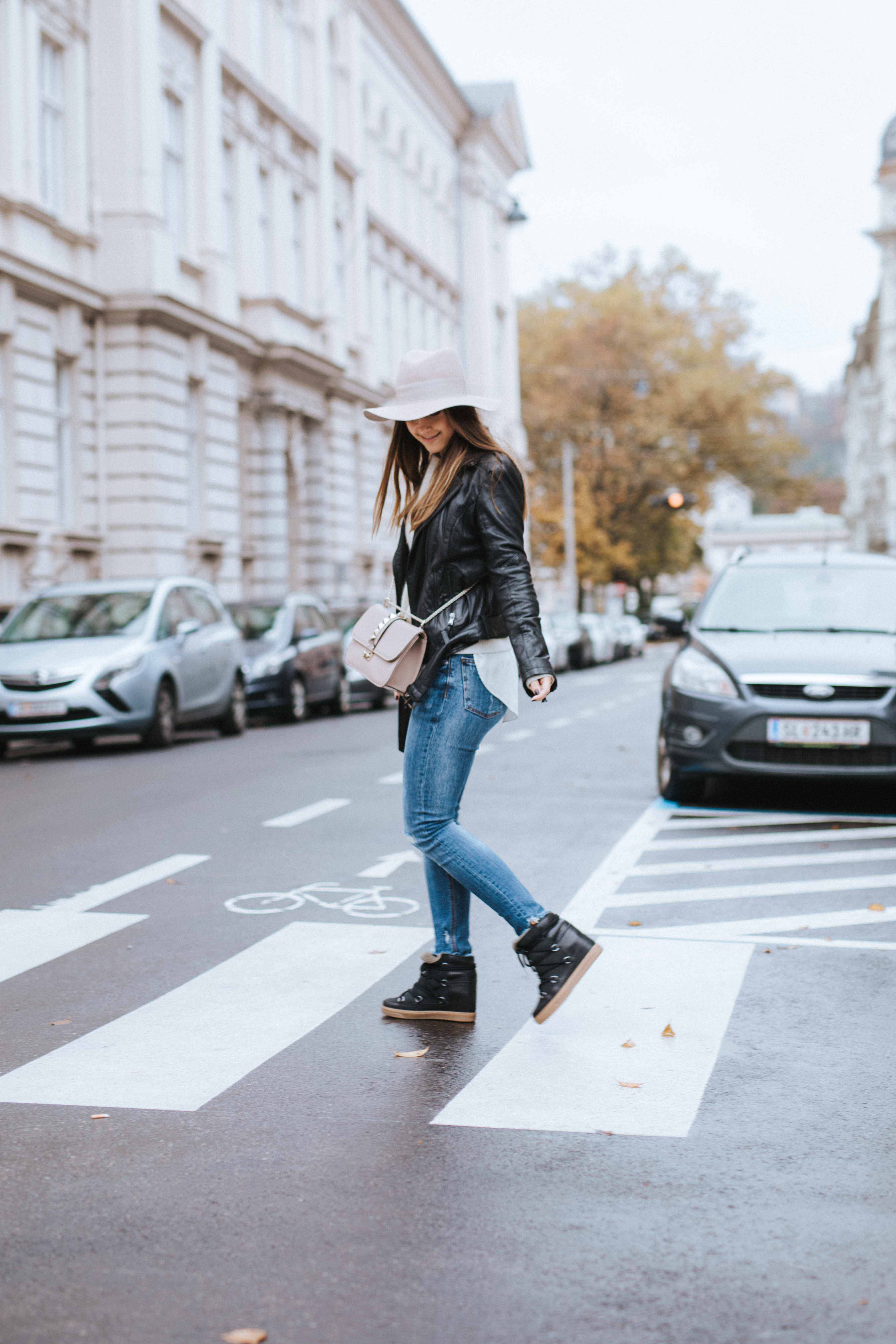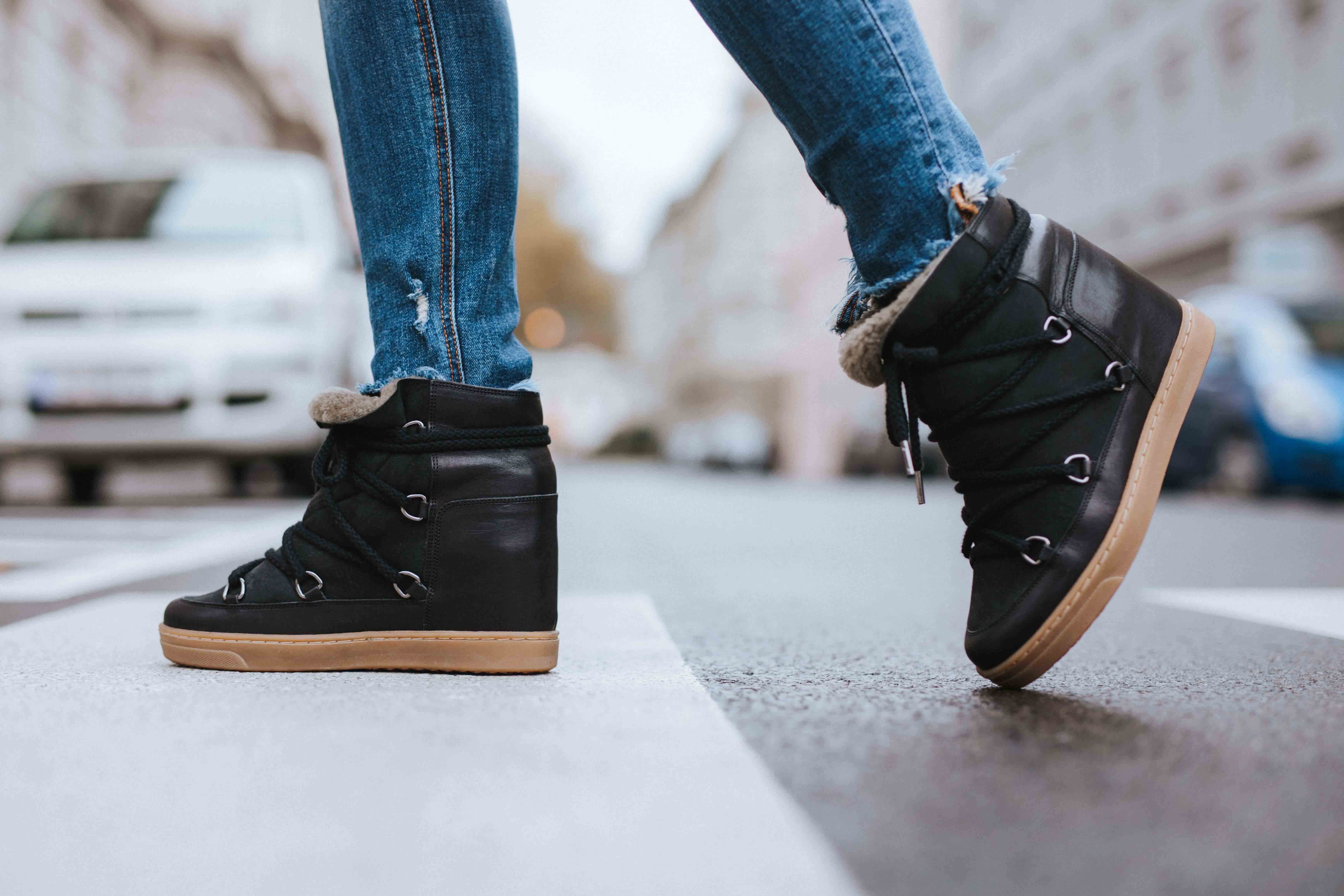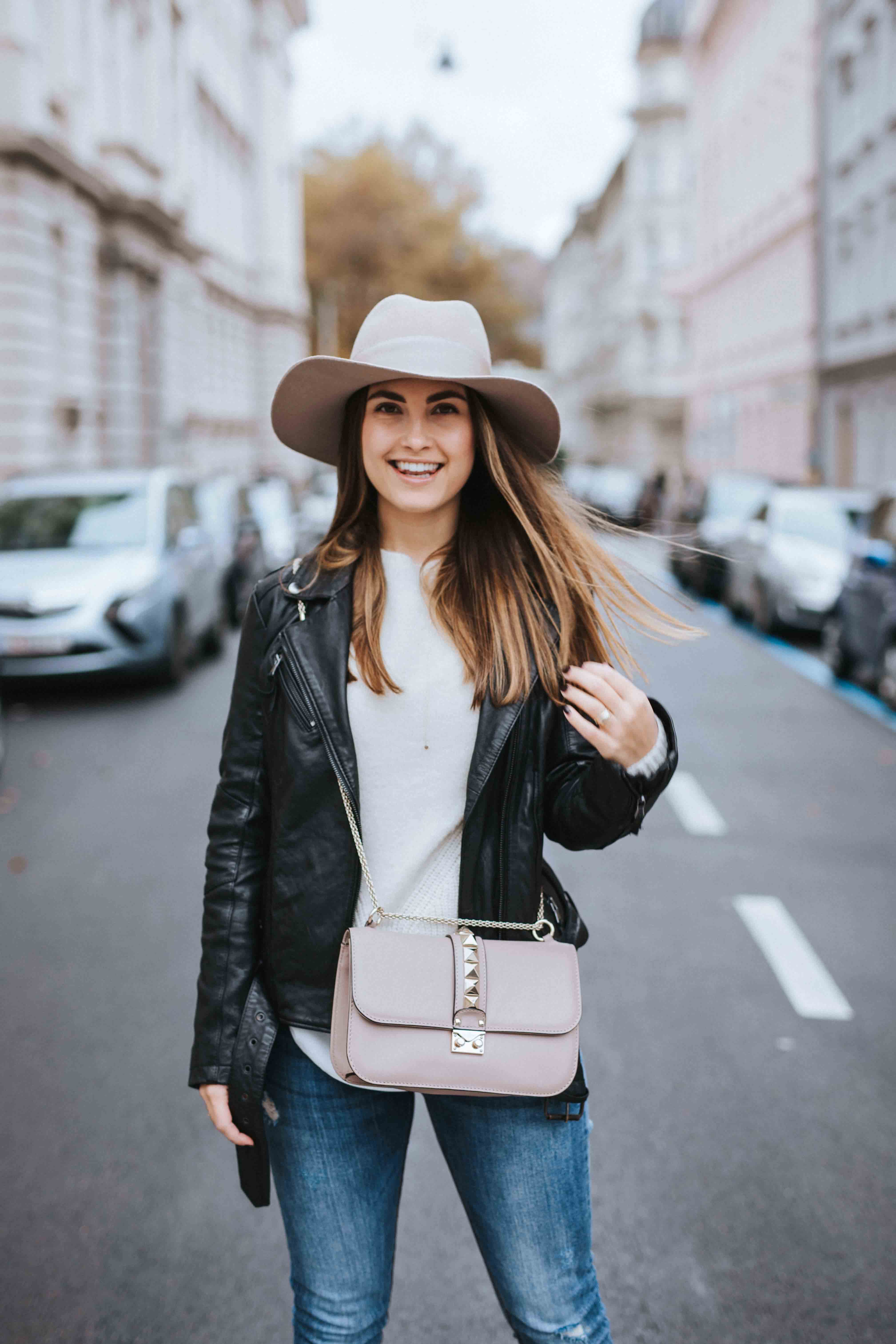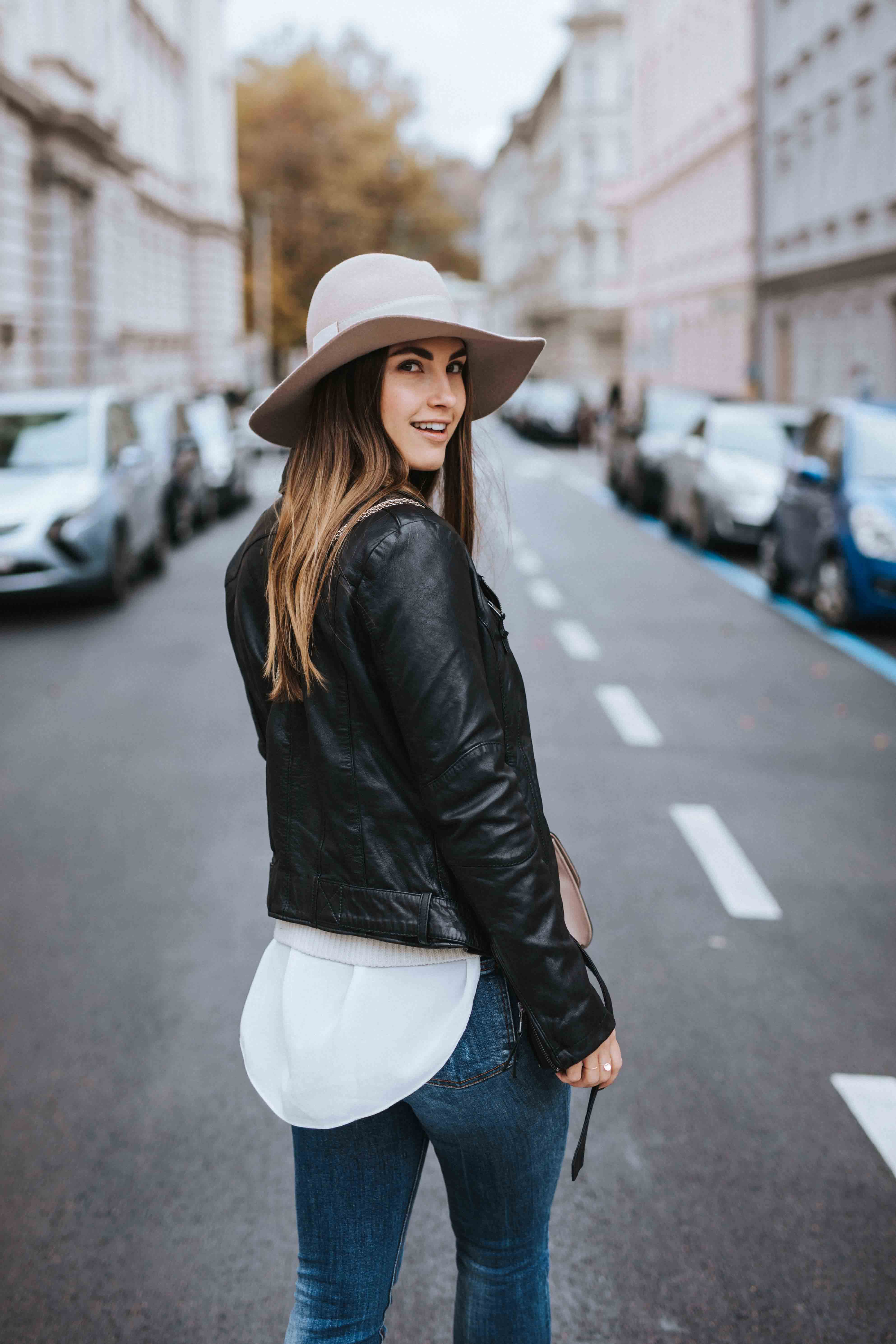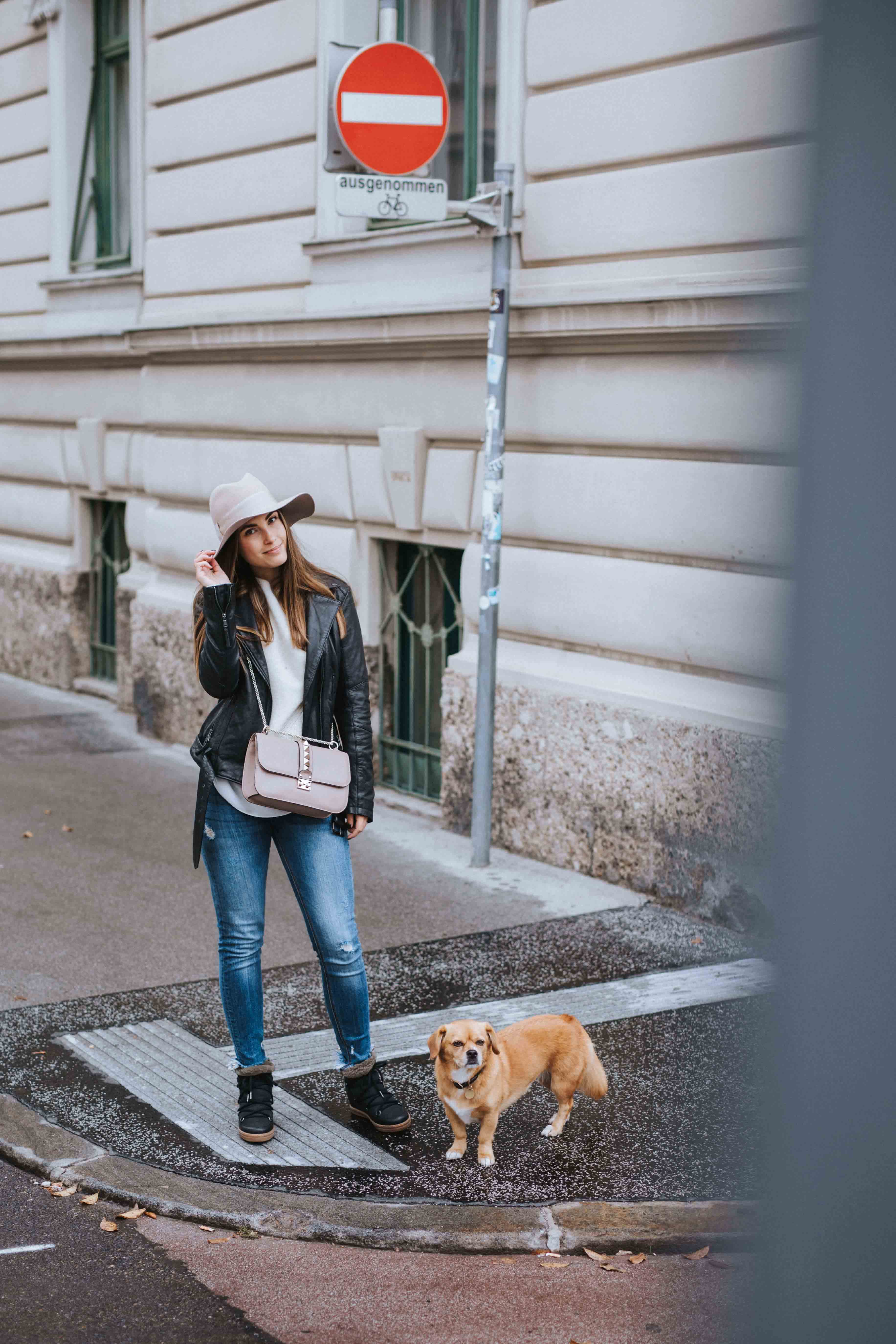 ---
ZARA – Jeans
STEFANEL – pullover (old)
BE EDGY – leather jacket
ISABEL MARANT – Nowles sherling boots
VALENTINO – lock bag
MARC CAIN – hat
FOUND MY ANIMAL – Maxi's Collar