Mission: Wedding Shoes
There's always this thing with shoes: When you need a certain pair of shoes, there is absolutely no chance you'll find it. That's why my Mom told my from the very beginning that you have to buy a good pair of shoes whenever the opportunity occurs. Well, I better should have listened to her, because mission wedding shoes almost was a mission impossible. To be honest, I started my wedding shoes search quite early in the game – exactly last summer. But since I saw so many beautiful shoes I considered amazing for my wedding back then, I thought I don't have to rush anything and can easily wait until I at least know what my dress would look like. Said and done, the search for the wedding shoes was paused until I decided on the dress. Come November, I had my wedding dress sorted and picked up the hunt for the perfect shoes again. But as anyone can probably guess, winter wasn't the best season to look for summer shoes. Long story short, I didn't spot anything that fully sparked my joy.
This being said, I should probably explain that the wedding shoes of my dreams had to fulfill quite a list of criteria: First of all, the heel can't be too delicate since our wedding will take place in the garden (fingers crossed for good weather!!). Walking down the aisle on soft terrain with kitten heels = no good. So the heel had to be quite robust. Secondly, although I can walk on very high heels quite well, I don't particularly like it and I knew I wouldn't do myself a favor wearing uncomfortable shoes at my own wedding and risk getting grumpy, or even worse: Risk not being able to dance all night long (which I plan to do). So the ideal heel of the shoes had to be somewhere between six and eight centimeters max.
The next problem was that some of my already married girlfriend advised me not to buy wedding shoes that are too expensive due to obvious reasons of destruction at the wedding. So first, I looked for more budget friendly options. But somehow I still wanted to have a pair of "special" shoes to tie the knot in. Not that the shoes matter, of course. I would have also gone barefoot if we had a beach wedding… But still, I saw this wedding as a perfect excuse to invest in a beautiful pair of shoes that I plan on wearing for occasions long into the future. (Also, I'm just really good at finding excuses to buy things I love, but don't tell anyone.)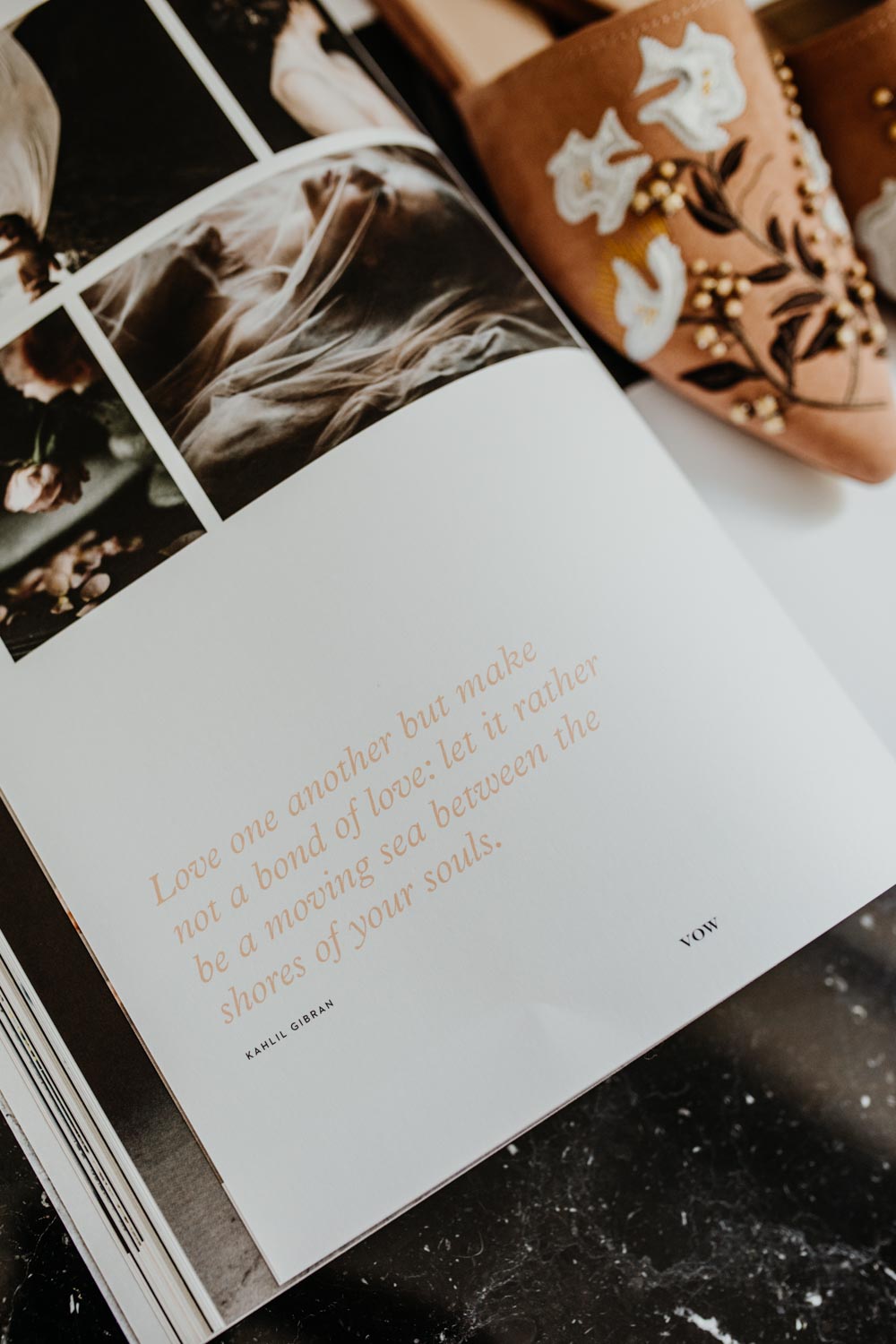 And then I spotted the shoes of my dreams at a little boutique in Salzburg during a city stroll with Patrick, and I fell head over heels (pun intended) for a pair of the most gorgeous Jimmy Choos. The decision was made, those had to be my wedding shoes! Unfortunately the luck wasn't on my side because my size was sold out and there was no chance they could re-order them. So the big hunt for the shoes in the world wide web had begun… It seemed impossible to track down those shoes at first: They were sold out everywhere – either my size was not available or the color was not right. Quite desperately I put the shoes on my wishlist at Net-A-Porter and almost gave up on ever finding them, when all of a sudden I received a wishlist alert via mail that my desired pair of Choos was back in stock in my size. When I received that email I was sitting in the car and knew I couldn't loose any time now, so I quickly hit the "buy now" button.
When I came back home from my Bachelorette party, the beautiful light grey box with the golden Jimmy Choo logo was already waiting for me. I tried on the shoes immediately – and they fit!! Not gonna lie: I had a little Cinderella moment right there. And now I'm just waiting for September for our happily-ever-after. (I'm talking about Patrick's and mine, of course. Not the shoes. Although I'm pretty sure the shoes will stick with me for a very long time, too.) 
Since I know there are quite a lot of fellow brides-to-be out there (whoop whoop!) who already wrote me they are facing similar difficulties finding the wedding shoes of their dreams (I feel you ladies!), I thought I collect all the models that I found and loved, and who knows – maybe the shoes of your dreams are just one click away:
Jimmy Choo Carrie Pumps
May I present you: The wedding shoes of my dreams. Meanwhile patiently waiting wrapped in silk paper for their grand appearance on the 8th of September. It's love you guys, it's love.
Aquazzura Dancer Cut-Out Pumps
As far as I am concerned, I am drooling over almost every pair of Aquazzura shoes. In my humble opinion, their shoes are just perfection. I found this pretty cut-out version on The Outnet for a very decent price. Also, due to the almond toe and block heel, I'm convinced they are very comfortable. They would have been my second option!
Mango Embellished Slides
Obviously, I'm pretty sure I won't be able to stay in my heels all day long. So when I spotted those cute slides I knew I had to have them for the moment I toss my heels in the corner. I love the flowers and embellishments on them – so dreamy!
Gianvito Rossi Versilia Block Heel Sandals
Another stunning option are those satin blush pink Gianvito Rossi Sandals. I'm sure they look super pretty on the foot and are very comfortable to walk and dance in. Also, it's definitely a pair of shoes you can wear for many more occasions in the future.
Miu Miu Faux Pearl Satin Sandals
I was actually quite close to hitting the buy button for those Miu Miu sandals, because I adore the pearls on them. I think they look very much like "wedding shoes", but I could have also see myself pairing them with jeans and a simple white blouse.
Chloé Lauren Scalloped Pumps
Another classic I looked at during the hunt for my wedding shoes were the Chloé Lauren Pumps. The iconic scalloped cut is super pretty and as a matter of fact I know they look pretty on the feet (I tried them already). The reasons why I decided against them is that they were a tiny bit too beige for my what I had in mind.
There are also some great more budget-friendly options that I found and loved! Still considering buying a second pair of wedding shoes that I could wear in case it pours – those are on my list at the moment: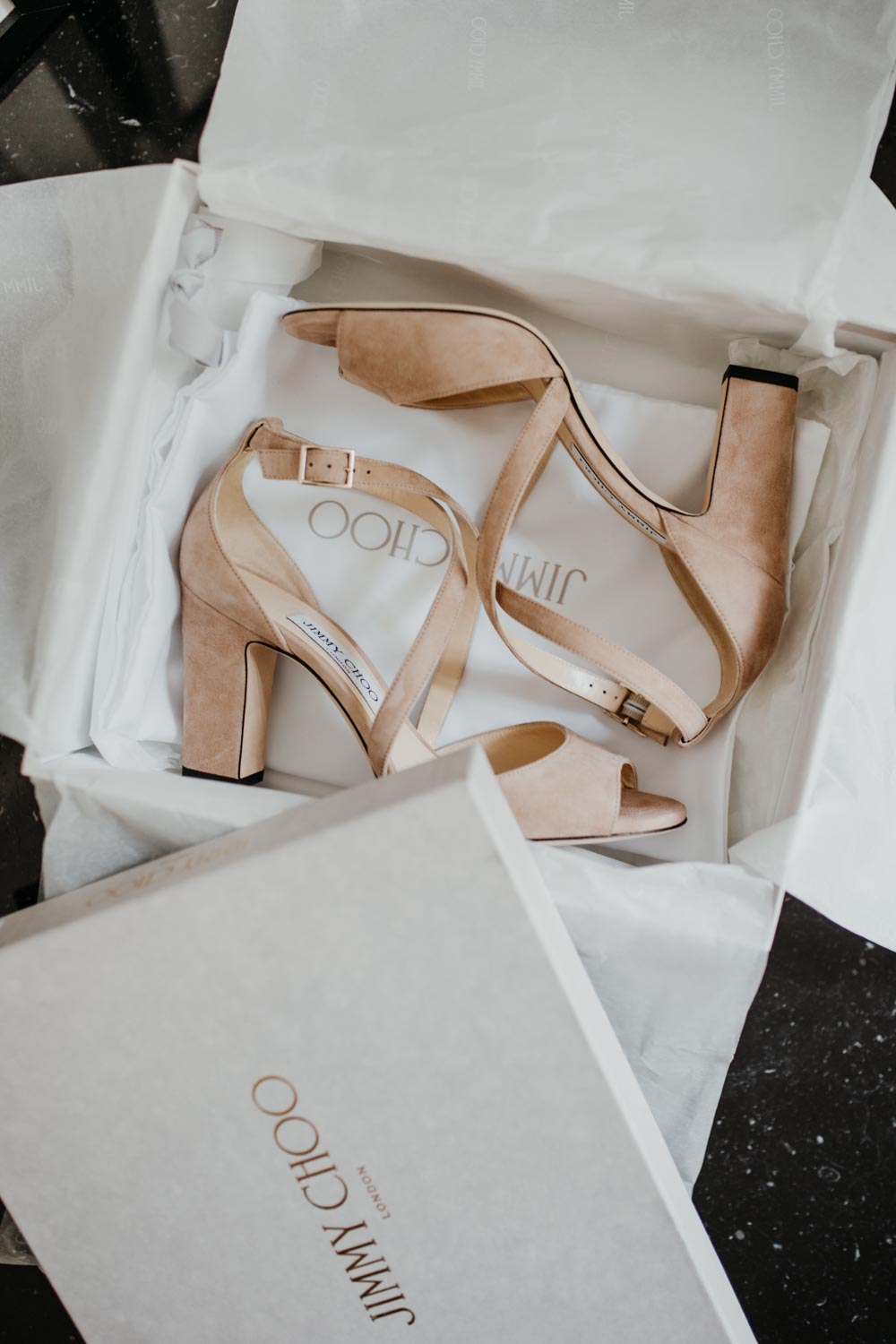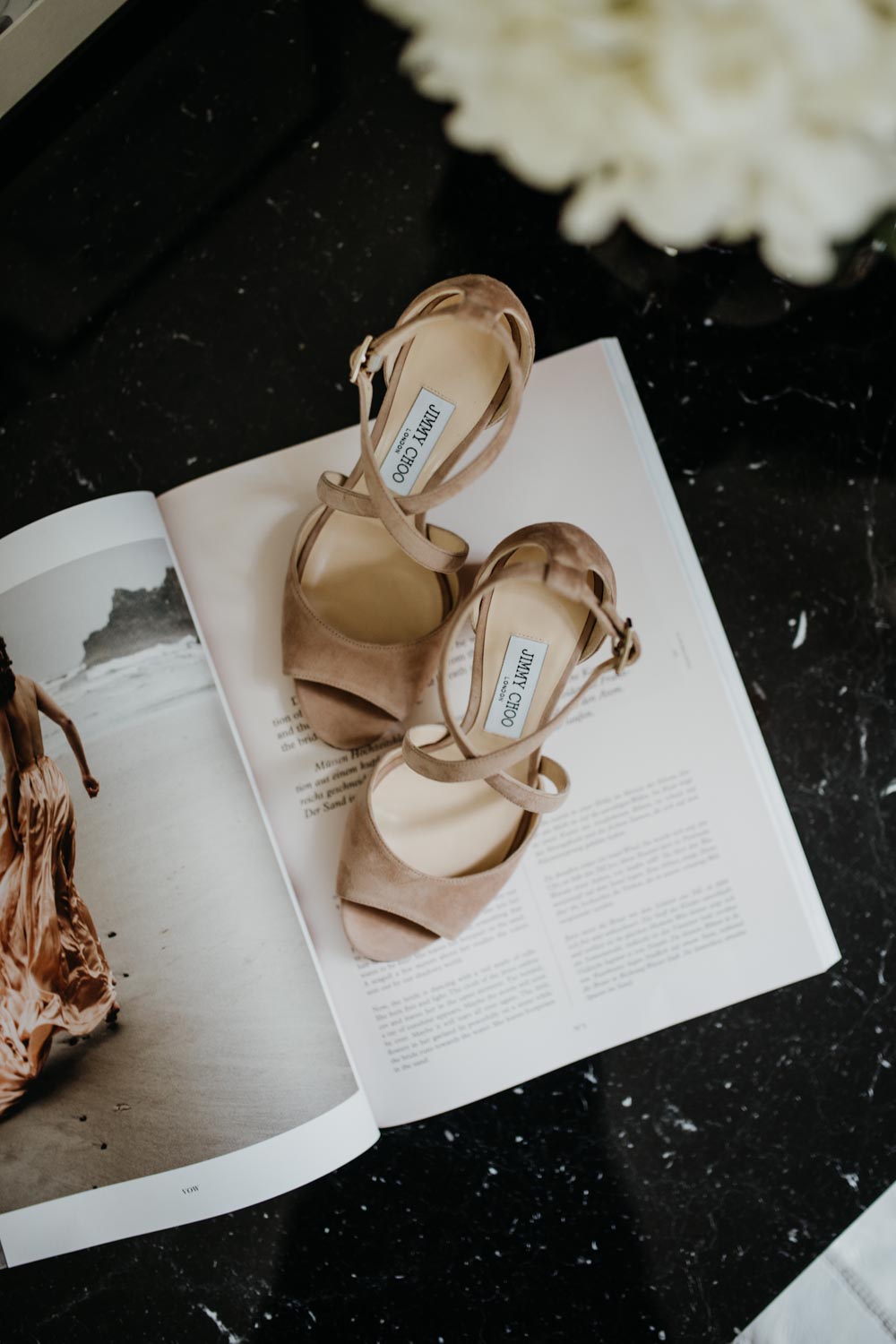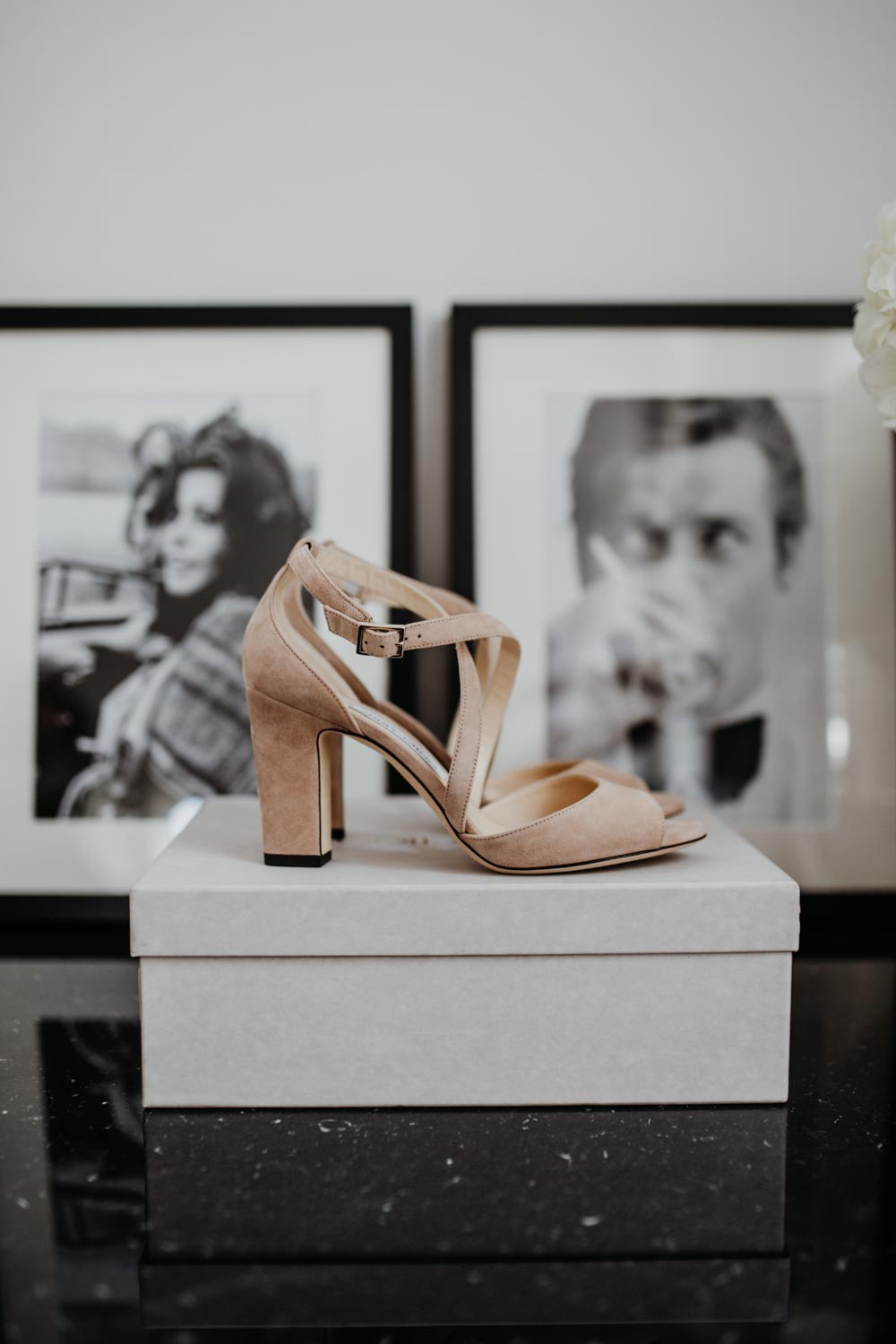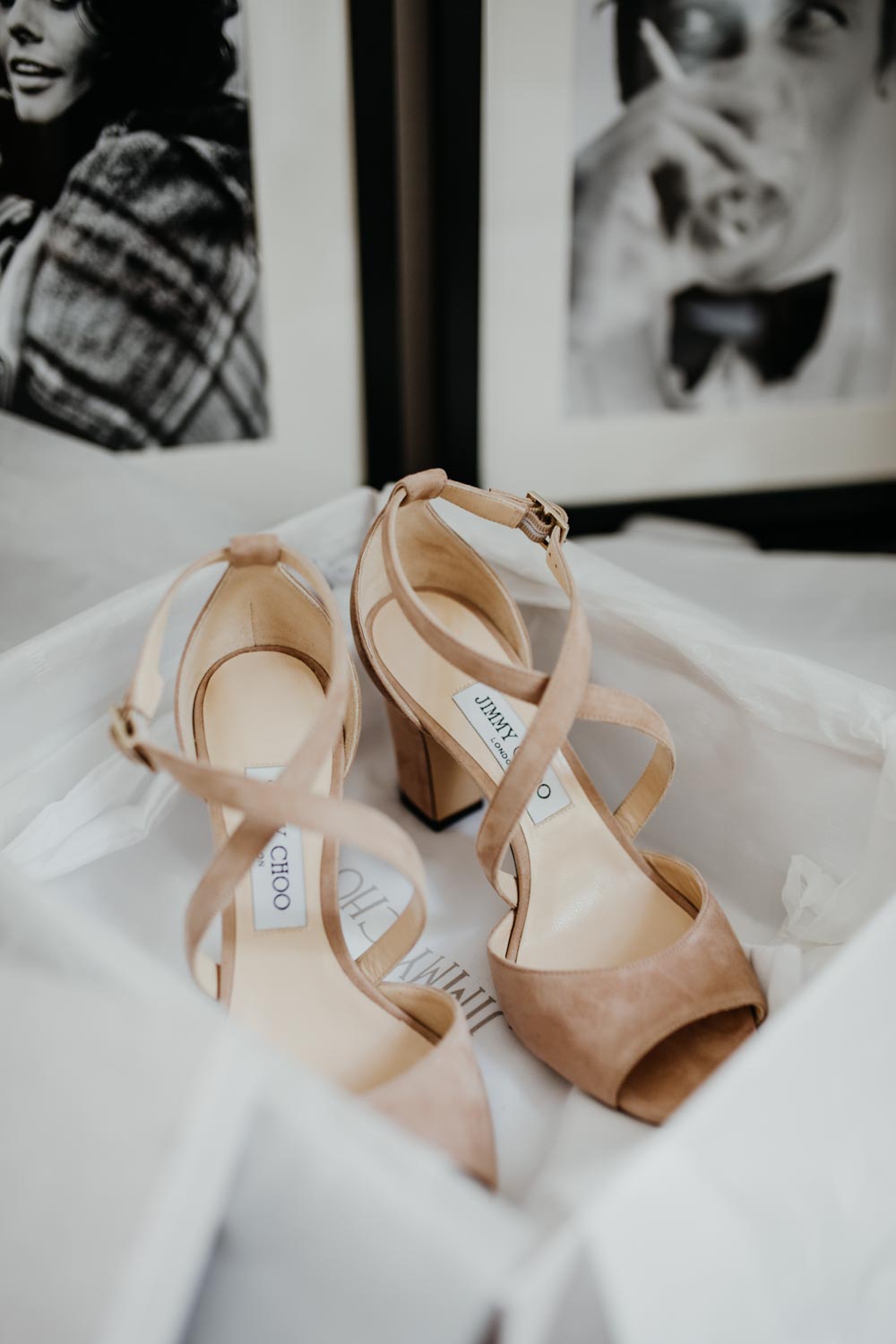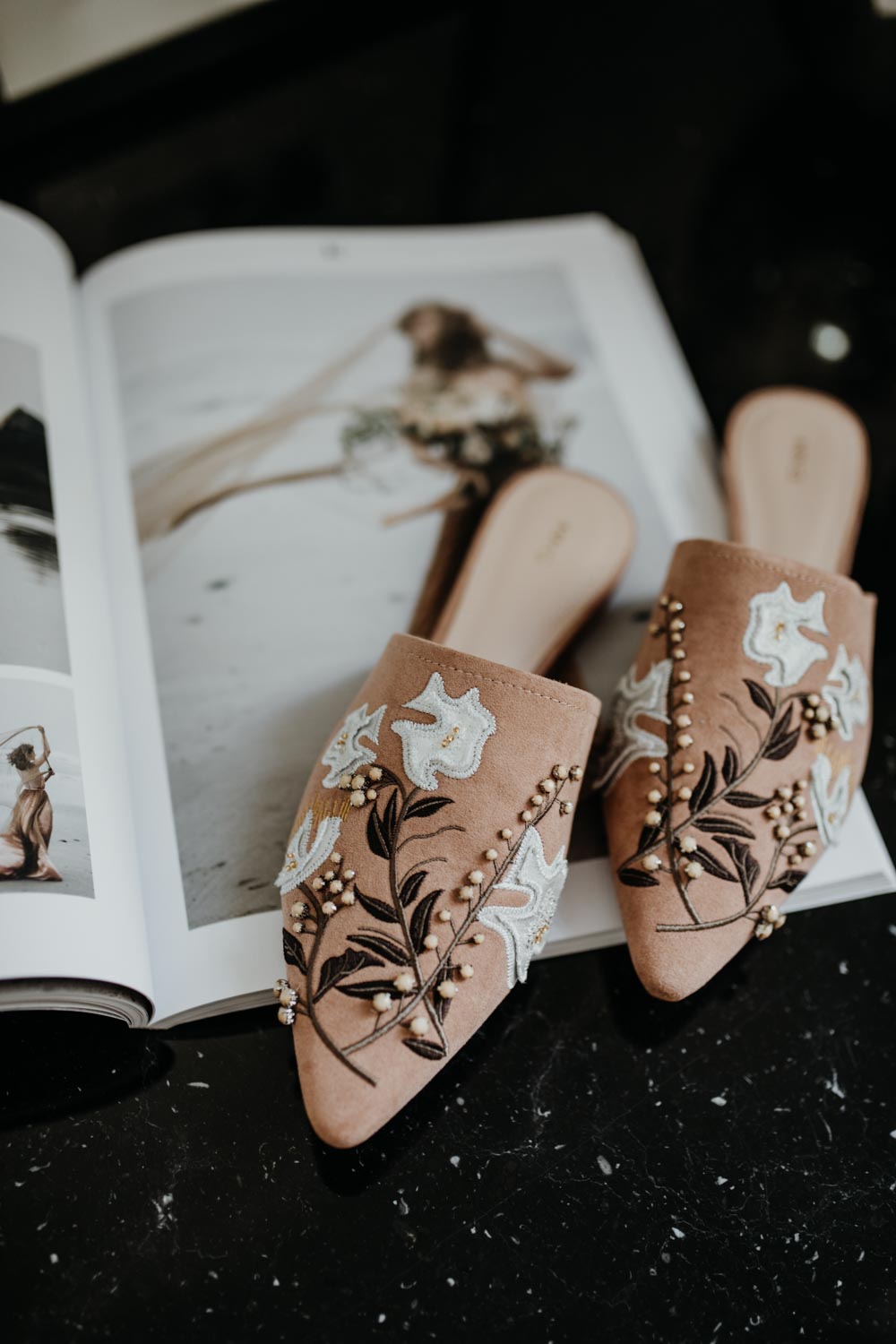 ---