While summer is basically just around the corner, my tan is still far away from looking anything like sun-kissed. Although I was able to soak up a little bit of sun during our trip to Australia, those tan lines are already fading again and the so called holiday glow is gone by now. To me, I always feel prettiest after a vacay in the sun, when I'm all relaxed and my skin has that natural rosy glow. There's nothing better than the sun-kissed look. The safe kind, of course. So this look is exactly what I'm trying to achieve when doing my make up back at home. Perfectly sun-kissed skin, open sparkly eyes, and fresh glossy lips – a subtle make up that instantly gives you a rosy glow and makes you look like you've just returned from your tropical vacation. I've teamed up with Clinique to show you how to easily achieve that rosy glow even if you haven't been on vacation forever – and there's even a little video + an awesome discount code for your at the end of the post: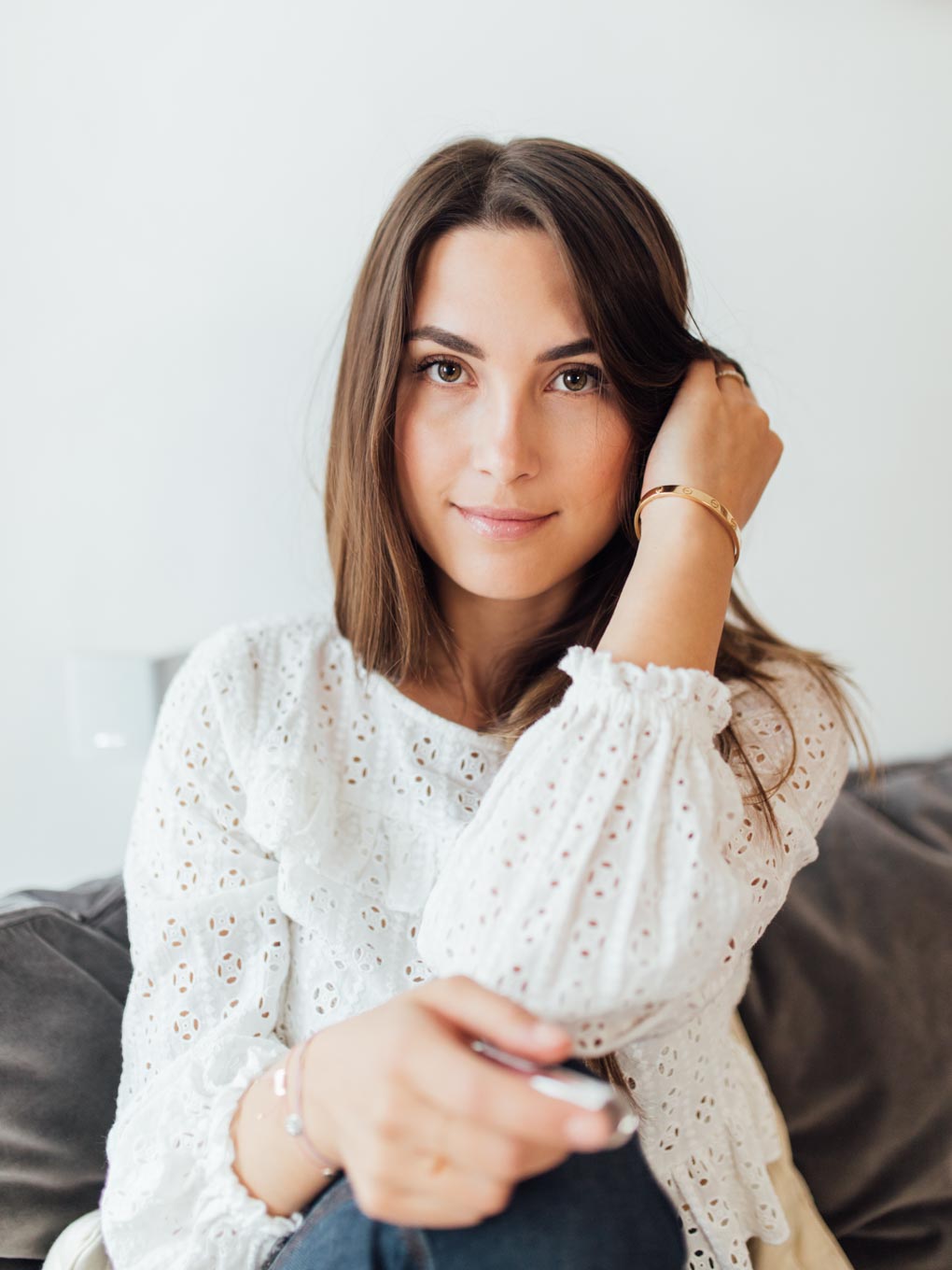 FOUNDATION
As always when it comes to the perfect make up, it all starts with the right foundation – or even more so, with your skin. Right now I'm super happy with my skin which feels very balanced and doesn't show any blemishes. (No idea where to start on your skin care routine journey? No judgment. I've got you covered with this post about my routine – thoroughly tested and approved). So at the moment I can actually forget about any heavy foundation and use my favorite light make up as a base: The Clinique BIY Pigment Drops mixed with my daily moisturizer – the Clinique moisture surge extended thirst relief, that I've been obsessing over for the past months. If you want to find out more about the miraculous BIY Pigment Drops, check out my blogpost here.)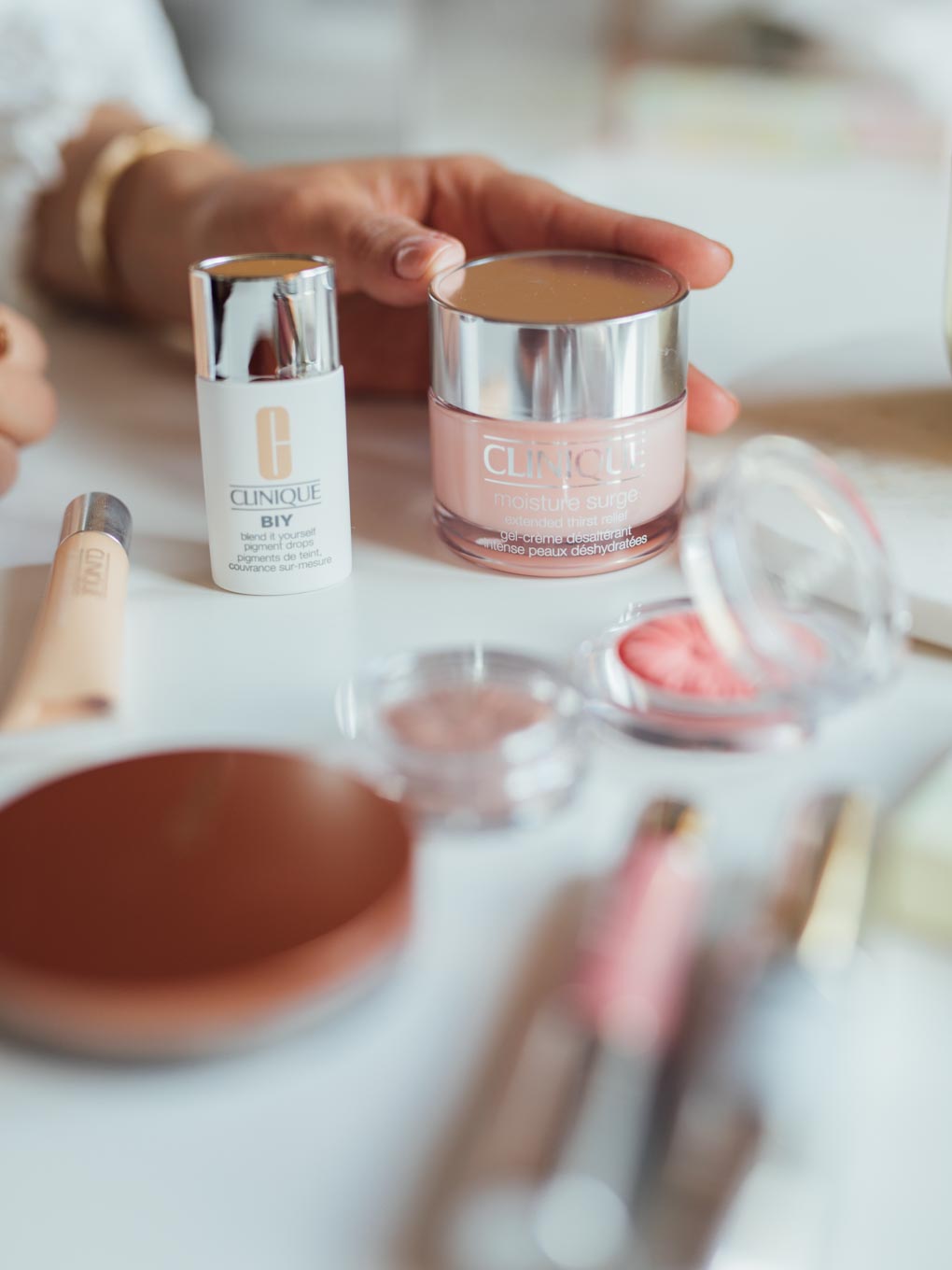 BRONZER
Probably the most important make up component to achieve that holiday look is the bronzer, and if I had to name one make up product I couldn't live without (next to a really good eyebrow pencil) then it would definitely be the bronzer. It turns your skin from pale to fresh in an instant and just makes such a difference. But be careful: When it comes to the application of bronzer, less is sometimes more. So here's what you do: Layer the Clinique true bronze pressed powder bronzer from your temples down to your cheeks. This move gives glow without turning your whole face bronze. Always make sure to tap off the excess bronzer off of your make up brush before you sweep it over your face. And remember: "A little goes a long way." Next step: Definition. Even if you're blessed with a bone structure like Lily Aldridge, (you know, nobody really does), it still doesn't hurt to add definition. All you need to do is trace a bit of bronzer over the bridge of your nose, your hairline and under your jawline. This is where the sun naturally hits your face and focusing on these areas will give you that sun-kissed glow.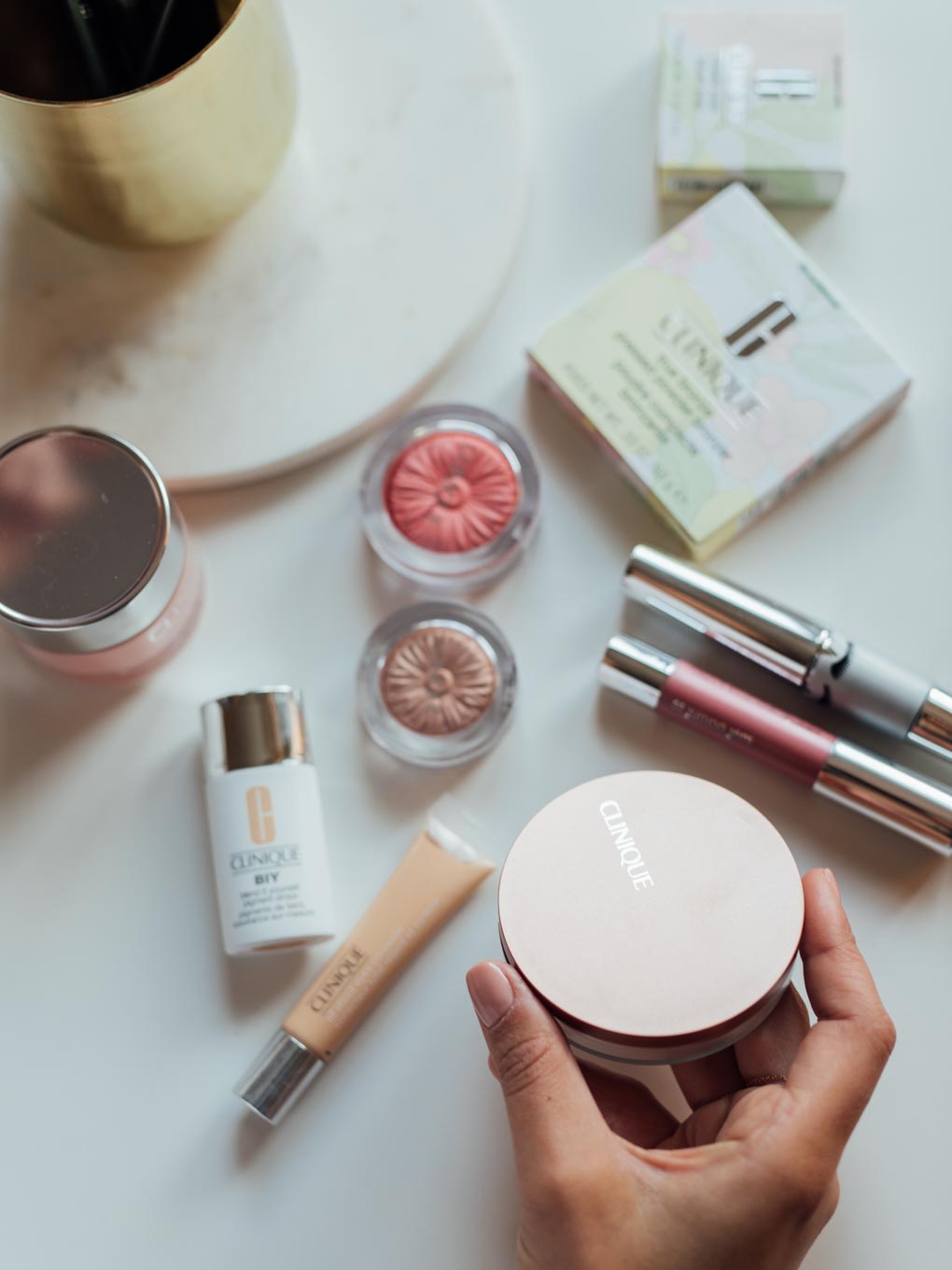 BLUSH
Of course we're not done yet. Since we're trying to look fresh from the beach here and we really want that rosy glow, we add a bit of blush. To be honest, once you see the cute packaging the Clinique cheek pop blushes come in, it's hard to resist them anyway. For oval faces like mine, apply blush on the apples of your cheeks and blend it with a blush brush. I use the color peach pop for an extra rosy glow.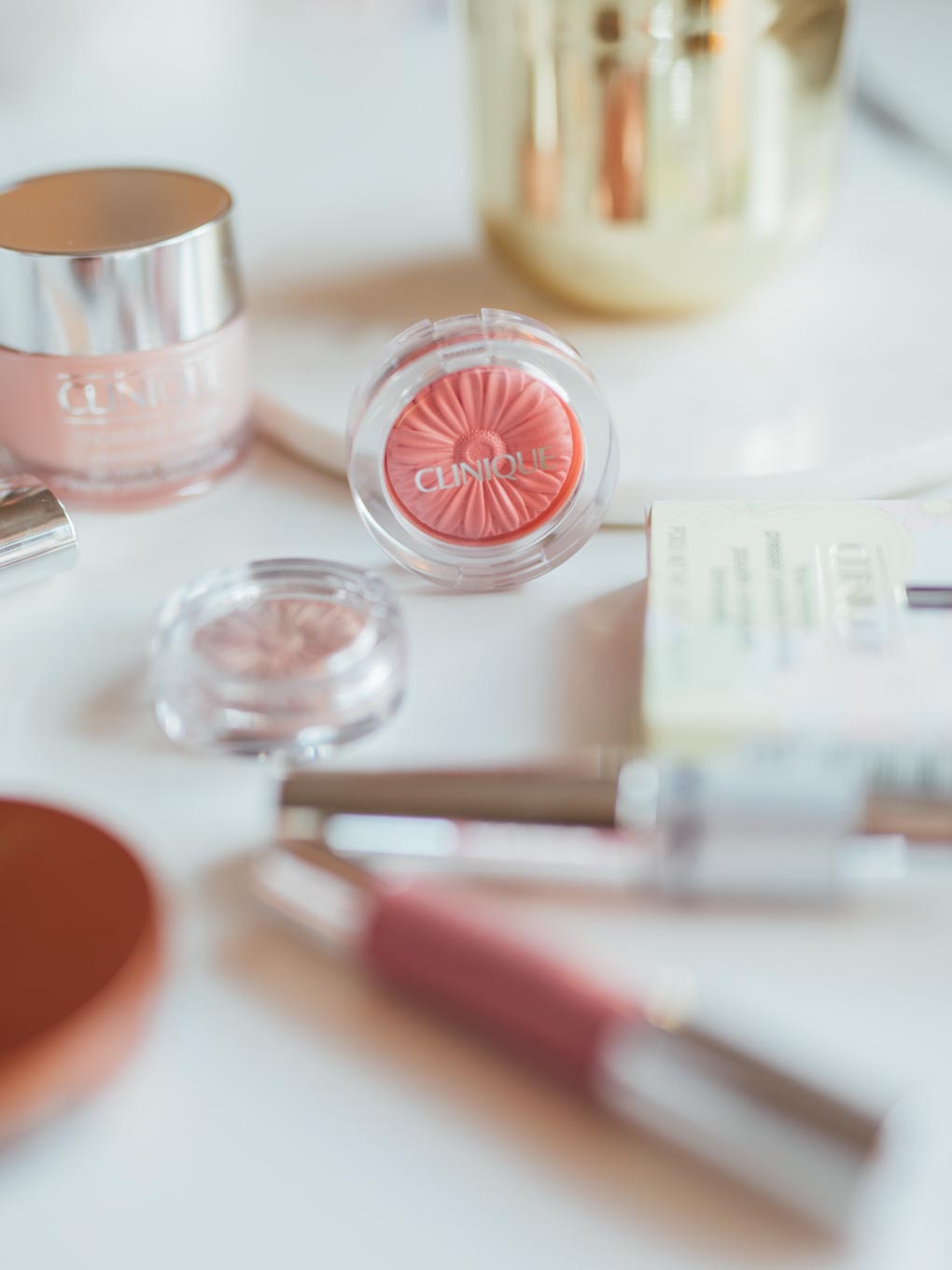 EYES
Let's move on to the eyes. As we want to keep things as simple as possible, but with maximum results, all you need is a bronze colored eye shadow which you apply from the lash line to crease and softly blend the edges. Then, apply the same color underneath the lash line in a thick swipe. That's it. My choice of eyeshadow is the Clinique lid pop color called cream pop.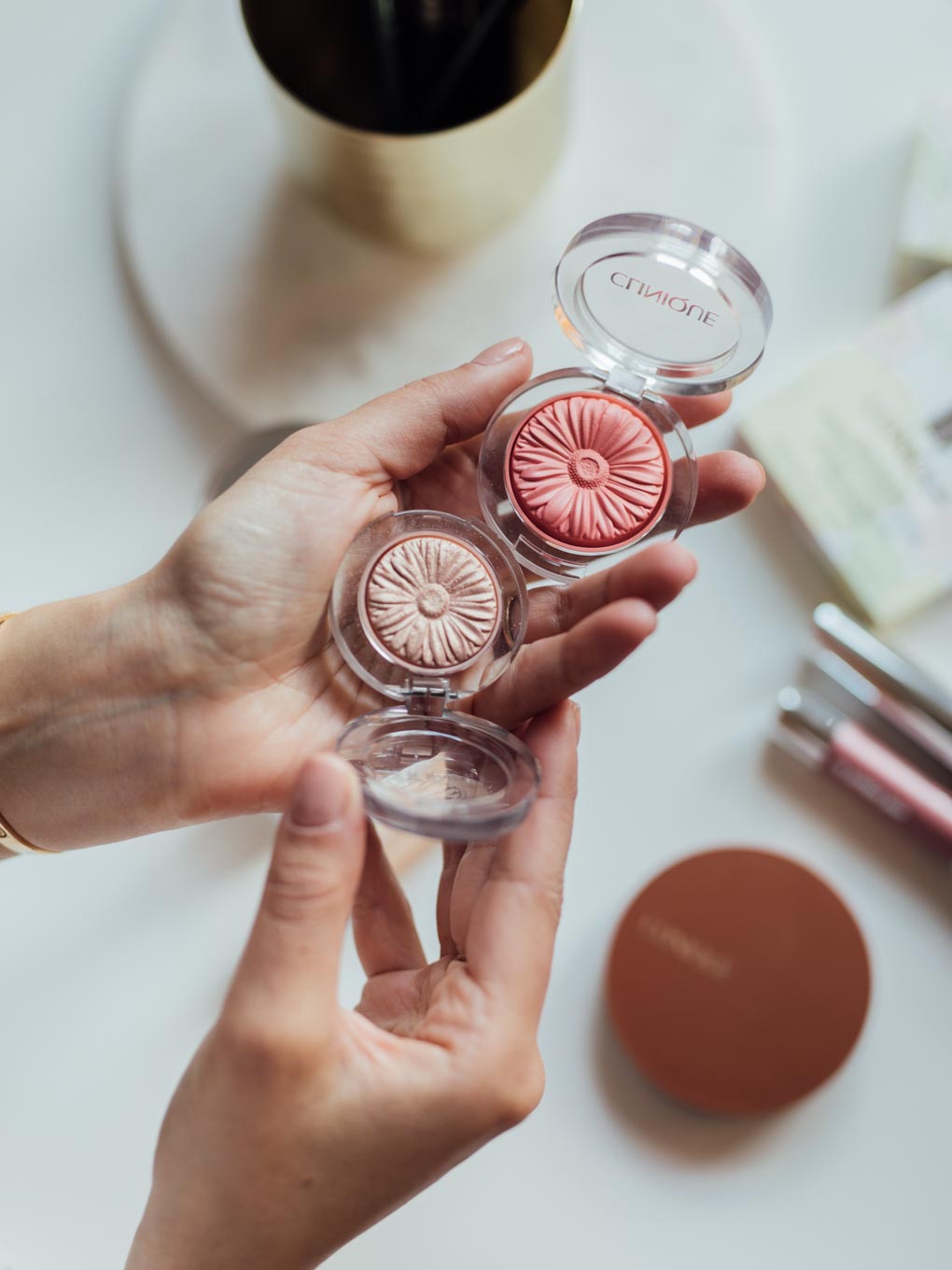 LASHES
While you want your rosy glow make up to look as natural as possible, it still doesn't hurt to apply some mascara just to make your eyes pop a bit more. Clinique just recently launched their new mascara called Flutter-to-Full, which enables you to choose between three different intensities of mascara – from flirty to full-on phenomenal. The cool thing is that you only have to carry one mascara in your make up bag, but still have the option to either go with a natural look for your lashes during the day, or with a more dramatic one at night. The mascara resists smudges and smears all day long and is appropriate for sensitive eyes and contact lens wearers (like me!). In order to make your eyes look more open, only apply to upper lashes. I use a lash curler to lift my lashes up prior to applying mascara.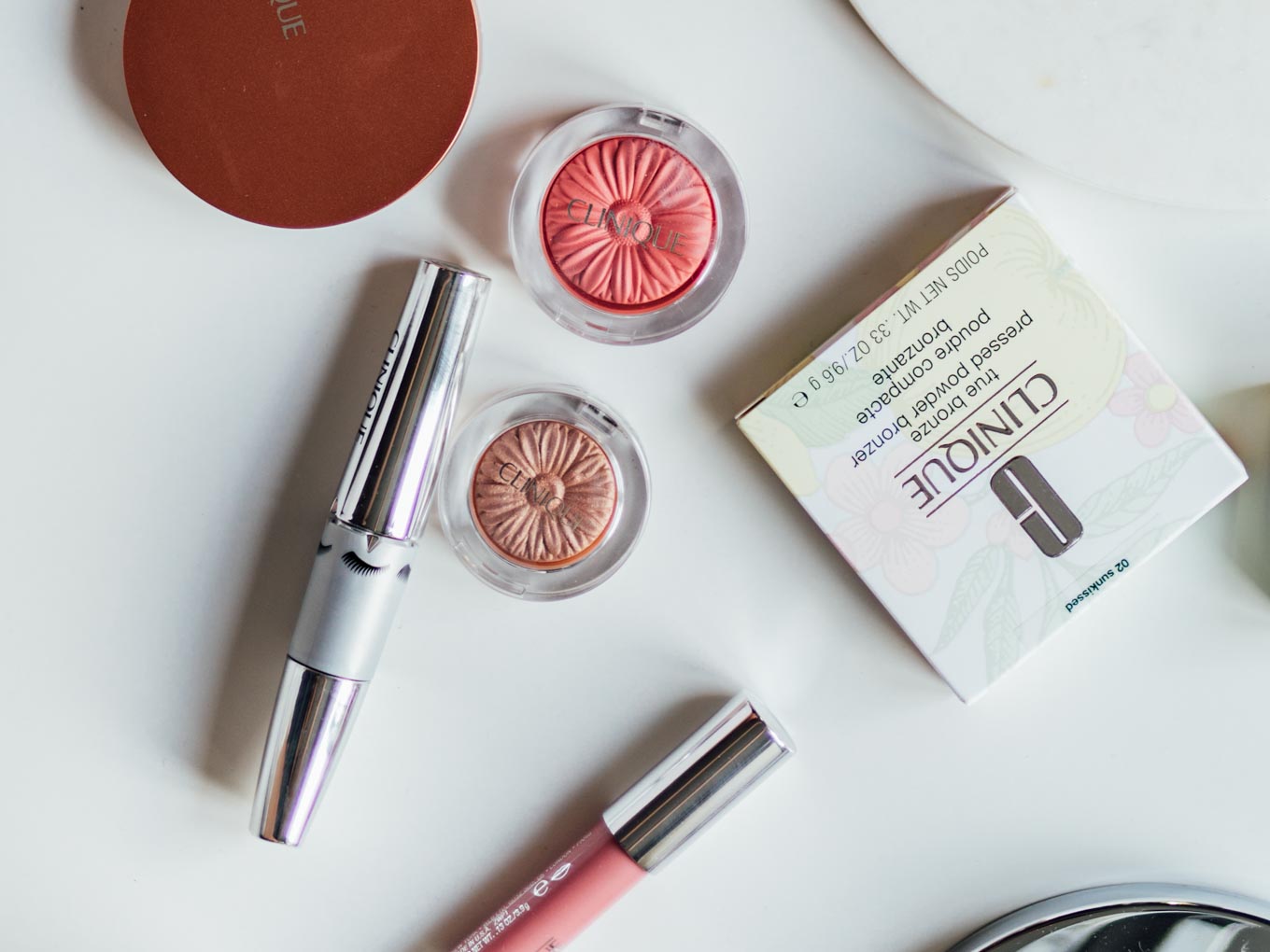 LIPS
Last but not least, let's talk about lips. Another newbie from the house of Clinique is the Chubby Plump & Shine liquid lip gloss. While the iconic Chubby Stick lip balms have been in my make up bags for years already , it's newest addition is a light-reflecting gloss that enhances the appearance of the lips by making them appear plump and smooth. Just like the solid Chubby Sticks, the glossy version moisturizes the lips as well.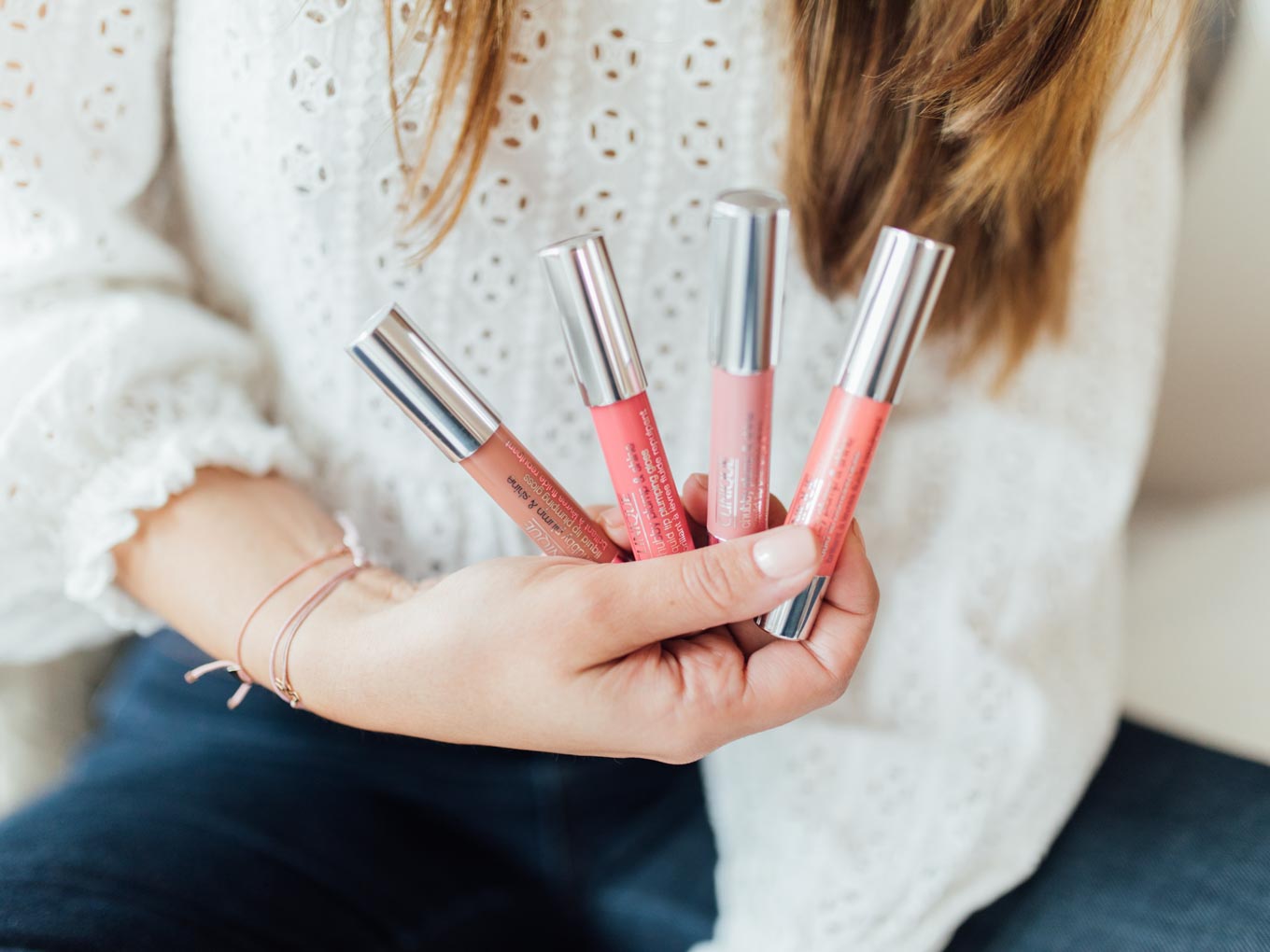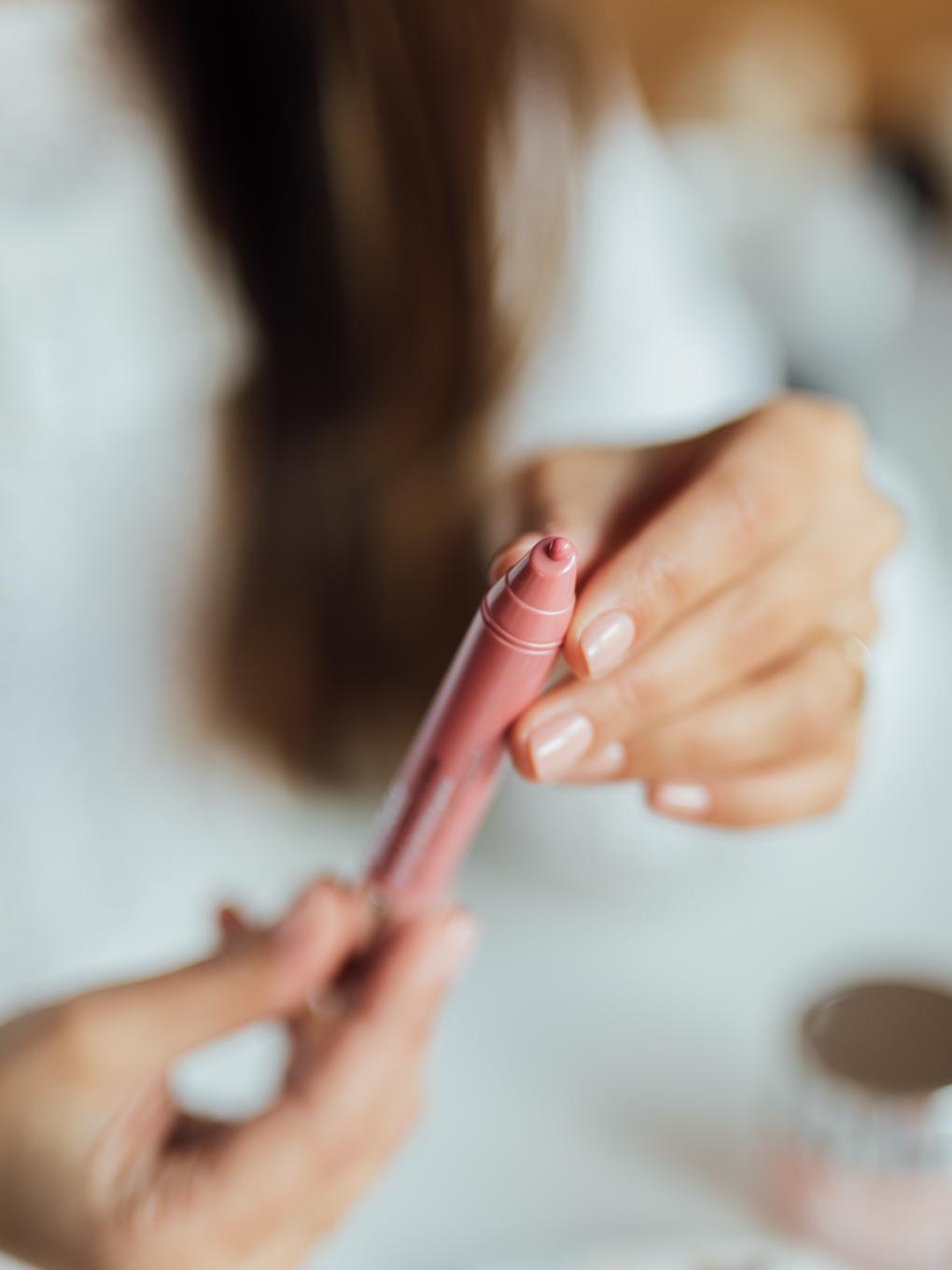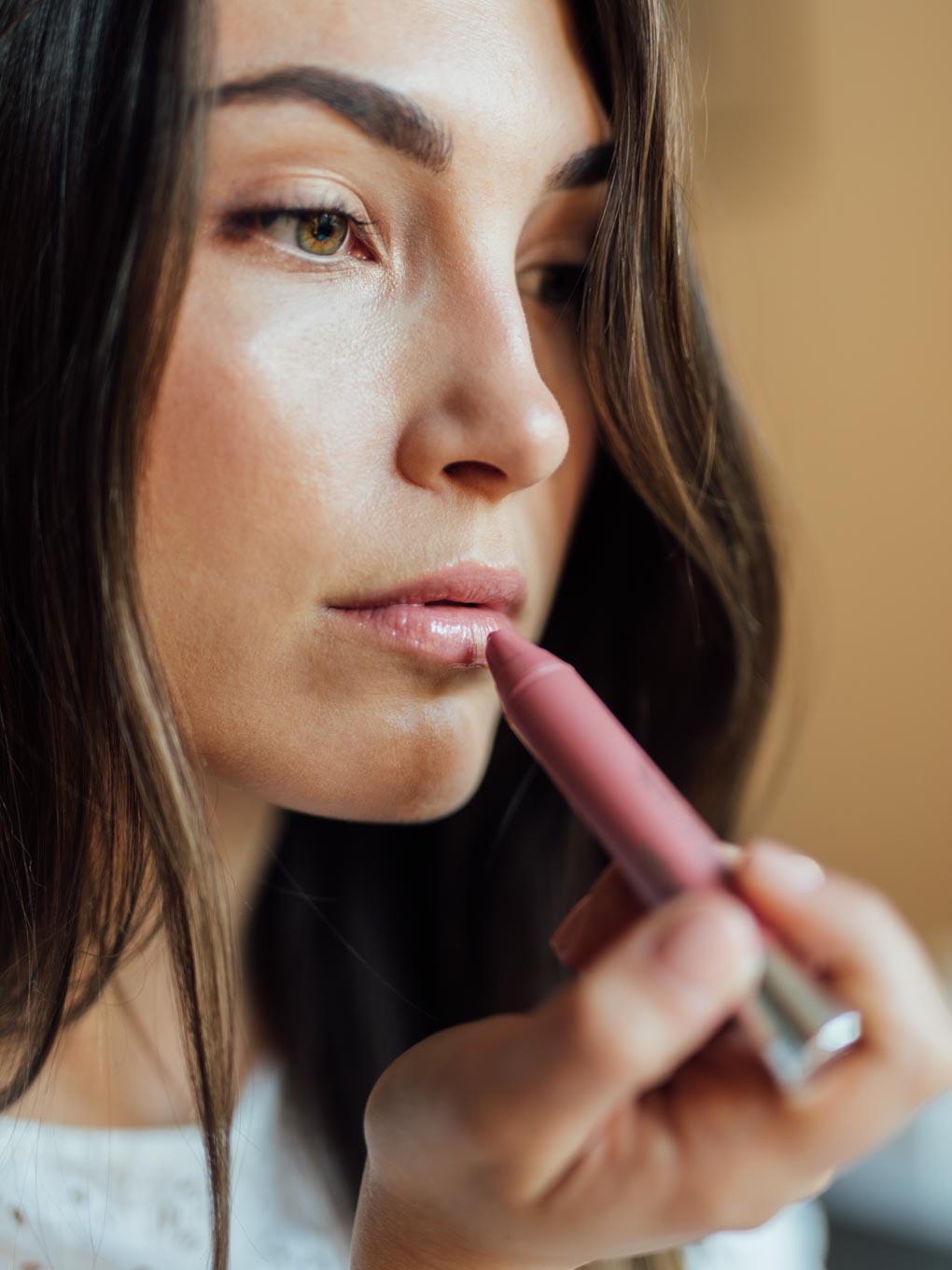 And just like that, you look like you spent a few weeks frolicking on the shores of the Mediterranean Sea. Or something similar.
In case you got hungry for that rosy holiday glow and want to try out some of the Clinique products mentioned above, there's a little goodie for you: Use the code CLIMRD117 at the Marionnaud Online Shop and you'll get € 5,- off your order (€ 30,- order value, valid until 31.5.2017).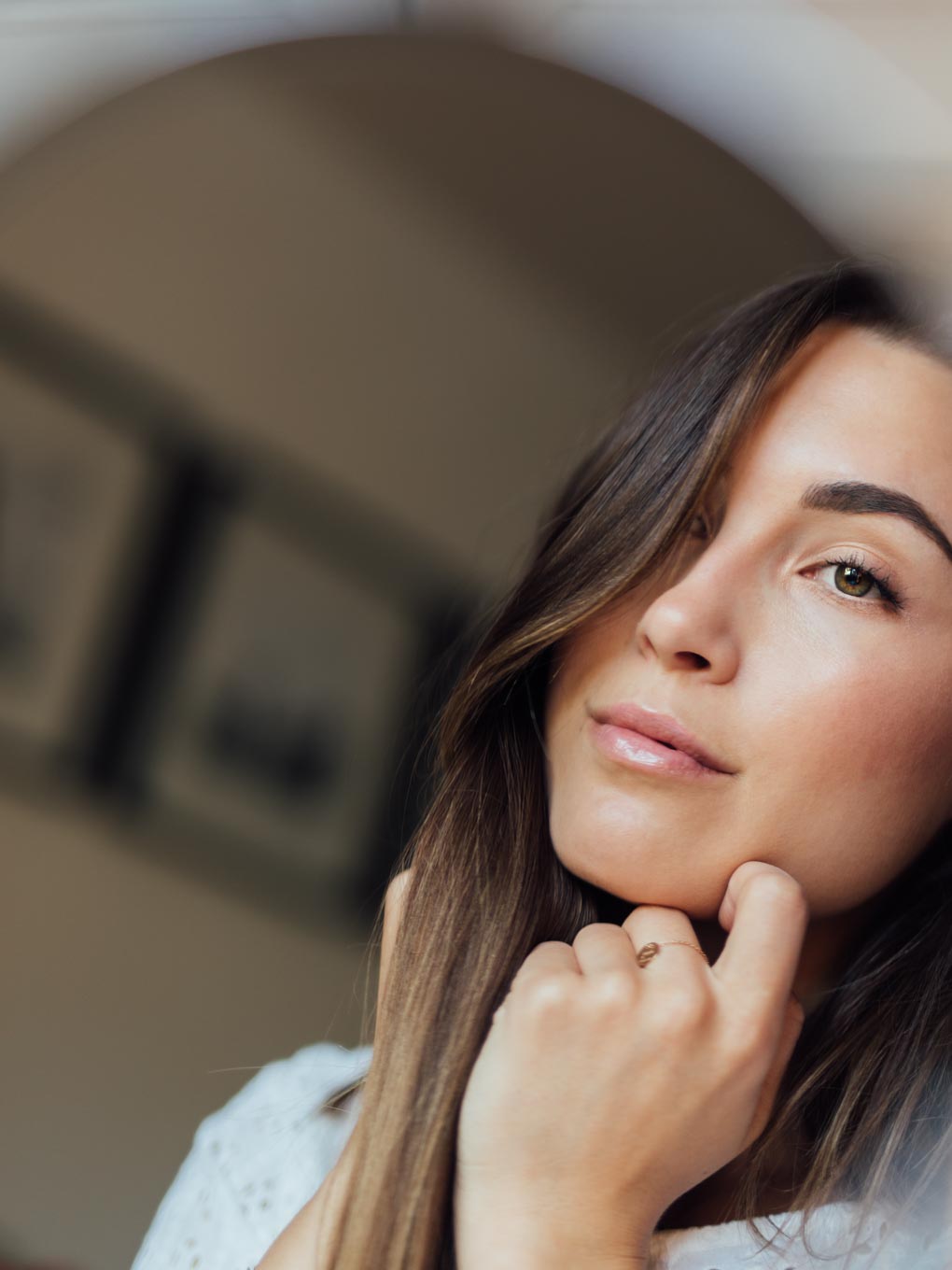 I've also prepared a little video to proof you don't have to be a make up artist to get some glow on your face in a few easy steps:
List of products used for this look:
Clinique Moisture Surge Extended Thirst Relief
Clinique BIY Pigment Drops – color BIY 125
Clinique True Bronze Pressed Powder Bronzer – color Sunkissed
Clinique Cheek Pop – color Peach Pop
Clinique Lip Pop – color Petal Pop
Clinique Flutter-to-Full Mascara
Chubby Plump & Shine Liquid Lip Gloss – color Jumbo Jem
*in friendly collaboration with Clinique